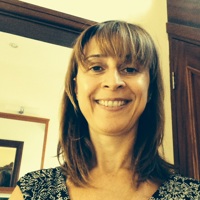 ---
Treasurer
---
Barbara McGowan
Treasurer
Dr Barbara McGowan is the Treasurer of the Society for Endocrinology. She is a Consultant and Honorary Senior Lecturer in Diabetes and Endocrinology at Guy's and St Thomas' Hospital, London. Dr McGowan leads the obesity bariatric service where she manages patients with complex obesity.
Her areas of research interest include gut hormones, pharmacotherapies for the treatment of obesity and remission of type 2 diabetes post-bariatric surgery.
Dr McGowan is the lead physician for the Metabolic and Obesity Endocrine Network. She is a Trustee of The Association for the Study of Obesity and a SCOPE National Fellow in the UK. Dr McGowan sits on the RCP Nutrition committee and on the RCP Advisory Group on Weight and Health.