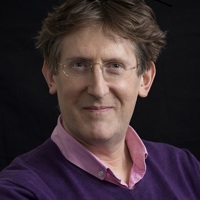 ---
Programme Secretary
---
Duncan Bassett
Programme Secretary
Duncan Bassett is Professor of Endocrinology at Imperial College London and a Consultant Physician at the Academic Health Sciences Centre specialising in metabolic bone disease.
His research focuses on understanding the fundamental cellular and molecular mechanisms that underlie skeletal development, maintenance and repair and their dysregulation in chronic degenerative diseases such as osteoporosis and osteoarthritis. Professor Bassett also has long-standing interest in thyroid hormone action, particularly its role in the developing and adult skeleton. 
Professor Bassett has been an active member of the Society since 1995 and is a former co-chair of the Bone and Calcium Endocrine Network and a former member of the Science Committee. He has also served on the Executive Committees of the British Thyroid Association, Bone Research Society, and European Thyroid Association and since 2018, he has served on the Programme Committee for the 20th International Thyroid Congress to be held in Xi'an China, in 2020.