We want everybody to have a better understanding of hormones and their impacts including teachers, students, journalists and policy-makers. Through its members, the Society is an authoritative source of expert information on endocrinology.
Resources
Tips and hints for effective engagement, as well as tried-and-tested resources and templates specific to endocrinology
Find out more
Patient Support
The Society supports groups that represent patients with endocrine conditions by facilitating dialogue with the medical community.
Find out more
Public Engagement
The Society supports two-way engagement, to help the public make informed health decisions and give members direction in their work.
Find out more
Get Involved

Become a Content Editor for You and Your Hormones and boost your scientific writing skills - application deadline 31 August 2020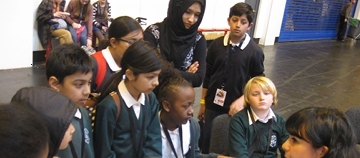 We are looking for Society members to volunteer to help us deliver our public engagement activities, help us answer media enquiries that come to the Society and work with science communicators on endocrinology initiatives.