We want everybody to have a better understanding of hormones and their impacts including teachers, students, journalists and policy-makers. Through its members, the Society is an authoritative source of expert information on endocrinology.
Public Engagement Grant
To support organisation and delivery of outreach activities, aimed at school children and/or the general public.
Find out more
Patient Support
The Society supports groups that represent patients with endocrine conditions by facilitating dialogue with the medical community.
Find out more
Public Engagement
We want people to make informed decisions about their health and to inspire young people to take an interest in studying endocrinology.
Find out more
Get Involved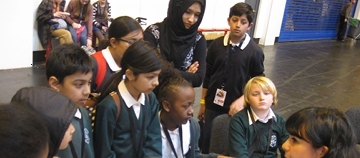 We are looking for Society members to volunteers to help us deliver our public engagement activities in 2017. Contact us for more information on +44 (0)1454 642 252 or +44(0)1454 642 206, or at media@endocrinology.org.