Tuesday 29 September at 4pm BST
Differential gene expression analysis from RNA-sequencing data
Dr Ildem Akerman
Institute of Metabolism and Systems Research, University of Birmingham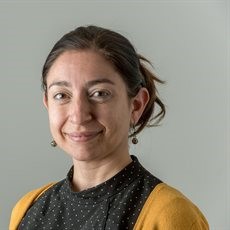 Differential gene expression analysis is the application of statistical tools to discover quantitative changes in gene expression levels between two or more experimental groups.
This talk will cover:
Introduction to differential gene expression
How to design RNA-seq experiments  
Tips on sample preparation
Differential gene expression analysis computational pipeline
How to analyse RNA-seq data?
Online resources, how to get help
Interpretation of your results
Follow analysis: gene ontology, gene set enrichment analysis
About the presenter
Dr Akerman is interested in answering fundamental questions about gene regulation in diseased and healthy pancreatic beta cells through integrated use of molecular, genomic, computational and systems biology. In particular, her aim is to understand how various types of noncoding DNA elements interact to establish gene expression in the pancreatic beta cell.
You must register before 12 noon on Tuesday 29 September to ensure you receive the viewing link.