Session Topics
Careers Skills Sessions will be taking place throughout 2021, available free to Society members who may register to attend the live session or watch on demand in the Members' Area.
If you are not a member of the Society and wish to access the series, you can apply for membership by visiting the membership page.
For information on how to access the sessions please visit the registration page.
The topics to be covered are:
Hosts: SfE's Leadership & Development Awardees Dr Ali Abbara (Clinical Academic, London) and Dr Claire Fletcher (Scientist, London)
Speakers: Professor Chris McCabe (Birmingham)
Panellists for live discussion:
Professor Chris McCabe (Birmingham)
Professor Ruth Andrew (Edinburgh)
Professor Wiebke Arlt (Birmingham)
Professor Jeremy Tomlinson (Oxford)
Session Summary:
The session will begin with secrets to good grant applications followed by a structured panel discussion and live Q&A covering topics such as:
Understanding how a grants panel works - insider views and interesting stories
Putting rejection into perspective
Insider views of rejection and tips for coping
Tips for reviewing, rebutting and resubmitting.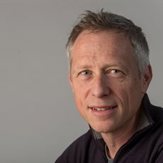 Chris McCabe is Professor of Molecular Endocrinology at the University of Birmingham, a Deputy Director of the IMSR and Theme Lead for Endocrinology. The research of the McCabe group focuses on proto-oncogenes in thyroid and breast cancers, mechanisms of aneuploidy and genetic instability, and the action of the sodium iodide symporter NIS in thyroid and breast tumours.
The McCabe group currently holds funding from numerous funders including the Medical Research Council, NIHR and the Department of Defense. Members of the group include a Consultant Clinician, a Clinical Lecturer, an MRC Senior Research Fellow, 4 PhD students, and an MRC technician. He has published extensively, winning several journal awards.
Chris was until recently Chair of the Wellcome Trust Basic Science Interview Committee (BSIC), and before that served for several years as a panel member of BSIC as well as being co-opted onto the Wellcome Clinical Committee. He served on the Health Research Board of Ireland and was Chair of the Science Committee, and previously the Programme Committee, for the Society for Endocrinology. He is an Associate Editor of Endocrine-Related Cancer, and a member of multiple national and international committees including the American Thyroid Association POC, the International Congress for Endocrinology POC and the Science Committee of the European Society for Endocrinology.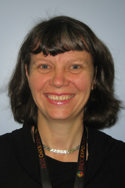 Ruth Andrew holds a Chair in Pharmaceutical Endocrinology at the University of Edinburgh and directs the Clinical Research Facility Mass Spectrometry Core. After qualifying as a pharmacist in 1990, she studied for a PhD in the field of pharmaceutical analysis, using gas chromatography-mass spectrometry as an approach to profile catecholamines in hypertension. In 1994, she joined the Endocrinology Unit at the University of Edinburgh to develop further interests in mass spectrometry and establish its use in steroid profiling in cardiovascular disease. Since then Ruth has investigated the regulation of glucocorticoid metabolism and her group has focussed on the role of hepatic 5α-reductase in diabetes and in dynamic methods to quantify these metabolic pathways in vivo using stable isotope tracers. She leads a team specialising in small molecule quantitative analysis in support of translational medicine. She takes an active role in teaching both Honours students (Endocrine Physiology and Pharmacology, Clinical Biochemistry) and post-graduate students. Ruth contributes to University governance through acting on the University Post-graduate appeals committee. She is a Council and Committee member of the Society for Endocrinology as well as General Secretary elect. She acts on grant panels for the Chief Scientist Office, FWO (Flanders), and the Commonwealth Commission and is a Reviews Editor for the British Journal of Pharmacology, a Specialty Chief Editor for Systems Endocrinology (Frontiers in Endocrinology) and an Associate Editor with Talanta.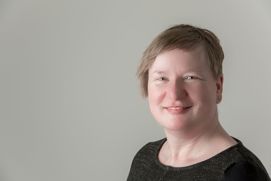 Wiebke Arlt is the William Withering Chair of Medicine and Director of the Institute of Metabolism and Systems Research (IMSR) at the University of Birmingham and Honorary Consultant Endocrinologist at the Queen Elizabeth Hospital Birmingham. She graduated from the University of Cologne Medical School in 1990, obtained an MD in Endocrinology from the University of Cologne in 1993, followed by clinical and postdoctoral research training at the University of Würzburg, Germany, and the University of California at San Francisco, CA, USA. She joined the University of Birmingham as a visiting clinician scientist in 2002 with a DFG Heisenberg Senior Fellowship and then settled permanently after obtaining an MRC Senior Clincial Fellowship in 2004. Her group works on steroid metabolism and action in human disease; major translational focus areas are adrenal tumours and female androgen excess and their respective impact on metabolic dysfunction. Wiebke has served on grant panels of the MRC (Population & Systems Medicine Board; Experimental Medicine Board; Clinical Fellowship Panel) and the Wellcome Trust (Expert Review Group Physiology in Health and Disease; Science Interview Panel). She served as the Chair of the Academy of Medical Sciences Starter Grant Panel and is the incoming Chair of the BHF Fellowship Committee.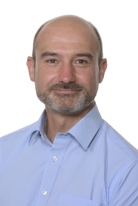 Jeremy Tomlinson is a Professor of Metabolic endocrinology and consultant endocrinologist based at Oxford Centre for Diabetes, Endocrinology & Metabolism, University of Oxford. He graduated from the University of Oxford Medical School in 1995, having previously completed his undergraduate degree at the University of Cambridge. He embarked upon a career in Diabetes and Endocrinology and secured an MRC Clinical Training Fellowship in 2000 and obtained his PhD from the University of Birmingham studying steroid metabolism and human obesity in 2003. Subsequently, he obtained fellowships from the Wellcome Trust and most recently an MRC senior clinical fellowship investigating the pathogenesis of human obesity and insulin resistance. His research investigates the pathogenesis of human obesity, insulin resistance and non-alcoholic fatty liver disease (NAFLD) as well as exploring steroid hormone metabolism and its consequences. He is actively involved in grant reviewing (including Wellcome, NIHR, MRC, BHF) as well as interview panels for clinical and non-clinical fellowships. He is also a member of the SfE Leadership & Development awards panel. He sits on international grant review boards and is currently a member of the MRC Populations & Systems Medicine Board (PSMB).
Further dates and topics, will be added to this page in due course.