Put public engagement into practice
For those taking their first steps, or those wanting more experience for their cv, these opportunities will allow you to engage with journalists, write for non-specialists, or engage face to face with the public. 
Work with the Society for Endocrinology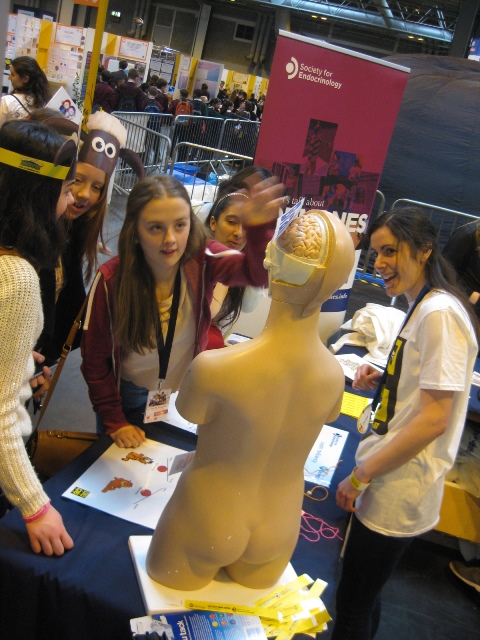 Become one of our Media Ambassadors - respond to media enquiries that come to us and get the right information about hormones in the media
Volunteer to work on a SfE stand at a public event and improve your science communication skills
Write for our blog, The Endocrine Post and practice writing without jargon!
Partner with a science communicator to develop a Society-funded project and learn from the professionals 
Apply independently for a public engagement grant and deliver your own initiative
Use our expertise
Our office team is qualified in science communication and has a wealth of advice and support to offer Society for Endocrinology members. We can:
advise you on the most appropriate training for your needs
help you distil your work into key points and/or do practice media interviews with you
assist you with planning and promoting the public events you're involved with
review any public engagement proposals you are submitting
---
Volunteer with the Society for Endocrinology
 There are no current opportunities.
Other great public engagement opportunities
Become a STEM Ambassador - inspire young people and support teachers in the classroom by explaining current applications of STEM in industry or research. Find out more
Spend a few weeks working at the Guardian, BBC or other media outlet, by applying for a British Science Association Media Fellowship. Find out more 
Take part in the National Coordinating Centre for Public Engagement's  competition. Find out more
Write for The Conversation – an independent source of news and views, sourced from the academic and research community and delivered direct to the public. Become an author