---
A new kind of chemistry ... where endocrinology meets art
Kim Jonas, James Halcomb, Val Phoenix, Renee Vaughan Sutherland | Features
---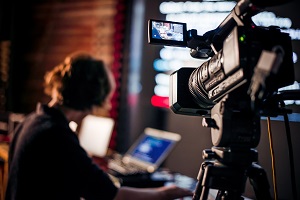 In a new venture, endocrinologists and film-makers have been working in partnership to explore the narratives and concepts that cinema uses to talk about romantic love. The aim is to appreciate how these relate to the way that science accounts for our understanding of what love is.
The project is entitled 'Queering Love, Queering Hormones', where 'queering' refers to reinterpretation of a piece of work with an eye to sexual orientation and/or gender. It is a collaboration between the British Film Institute (BFI), no.w.here (a not-for-profit artist-run organisation supporting contemporary film production) and King's College London, and is funded by the Wellcome Trust. The Society for Endocrinology helped to put the film-makers in touch with relevant endocrinologists.
Here, the different project participants discuss their roles and what they hope to gain from taking part.
THE REPRODUCTIVE ENDOCRINOLOGIST
Kim Jonas, St George's University of London
Public engagement takes many forms, and my recent foray into a world where science meets art was certainly different from my previous experiences of bringing science to school children. Via a 'match-maker' call from the Society for Endocrinology, I hosted a group of artists embarking on their own short-form films as part of this collaborative project.
My role was to 'talk endocrinology' with the artists, showing them how an endocrine laboratory operates. The aim was to dispel the myths surrounding laboratory practice: principally that we're not all measuring coloured liquids, but rather working with cellular and whole animal systems to unravel the complex pathways by which hormones exquisitely control our homeostasis.
The afternoon started with a laboratory tour. Viewing cells in culture and everyday laboratory tools was followed by a description of the ways in which we conduct endocrine-based research. We then progressed to lively debate and challenging questions regarding our perceptions of love, sexuality, desire and the roles that hormones play. This certainly provided food for thought about how our endocrine milieu may define our perceptions.
The film-based projects that the artists are working on are interesting and highly varied, and I for one can't wait to see the culmination of this 'endocrinology and art' collaboration on the big screen this autumn.
THE PROJECT MANAGER
James Halcomb, no.w.here
The project came about through discussions between no.w.here and the BFI, and was based on past collaborations which had linked the thematics of the BFI's public programme of films with opportunities for artists to make work in response, using the resources at no.w.here.
no.w.here is a space for artists run by cultural workers in Bethnal Green, which has a set of photochemical film resources at its heart.
This particular collaboration was based initially on an intuition in response to the BFI's 'Love' season in autumn 2015. We had a sense (from several Google searches on love/chemistry) that the discourse around public understanding of hormones, sexuality and desire was being framed very narrowly by some sections of the media, with endless articles in Sunday supplements obsessed with the suppression or encouragement of white, female, heterosexual desire via hormone supplements. Such articles inevitably then linked the consumption of such supplements with staying or aggravating the ageing process, and whether or not they might cause other, unknown ailments.
The project developed through dialogue with scientists and researchers at King's College London, who confirmed that there was a lack of public understanding around the function of the endocrine system. It appeared that an artistic exploration of the issues not currently addressed or articulated by scientific research would be fertile territory in which work could be made.
Having secured funding from the Wellcome Trust, no.w.here and BFI devised an open call for applications in response to the themes of sexuality, desire, politics, hormones and works which might deploy a queer sensibility to explore ideas about love, romance and desire.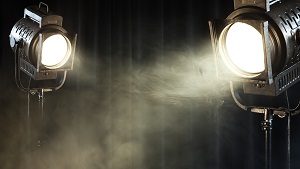 THE FILM-MAKERS
'Love/Sick' by Val Phoenix
For my project, I turned to my own condition, of living with a strain  of breast cancer that is oestrogen receptor-positive. One of my treatment recommendations was to undergo hormone therapy to switch off the oestrogen that would feed the cancer. The hormone that had always appeared as the most 'female' one was now presented as something else:  an enemy to my breast and, by extension, to my body.
As I started to work on my film, the cancer returned and I underwent a mastectomy. Consequently, my project became more introspective, as I surveyed my daily life of decocting herbs, performing physiotherapy and practising tai chi to quell my anxiety. I focused on the juxtaposition of bodily precarity and emotional power, playing with expectations of normalcy and embracing imperfections. I allowed myself to follow my instincts and explore working with what I have, in my own time, and to experience the discomfiture that brings.
'Love' by Renee Vaughan Sutherland
I was interested in exploring the projected notion of 'love' and 'falling in love' in mainstream cinema (Hollywood). Through research and discussion with an endocrinologist, I began to consider hormonal reactions that differ from or rebel against what was 'expected' on watching these narratives play out on the big screen.
For my film titled 'Love,' I recreated scenes from the movies 'Cinderella', 'The Prince and the Showgirl' and 'Pretty Woman', but inverted the roles' gender, sexuality, age, race and class with a diverse range of nonactors. Currently, in post-production, the film will combine footage from the actual movies and the recreated shot scenes using a fracturing and repetitive form of editing. The final stage of the work will be soaking the edited celluloid film with hormones. I'm curious if their physical presence on the film will influence how the audience reacts hormonally on viewing it.
---
---