---
Prevalence of thyroid disorders linked to iron deficiency during pregnancy
---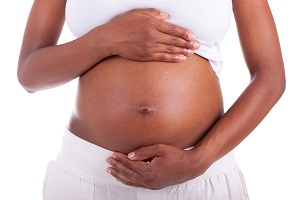 Iron deficiency in pregnant women is associated with multiple obstetrical and foetal complications, including miscarriage and pre-term birth. Iron is also an important component of thyroid peroxidase, an enzyme essential to the correct functioning of the thyroid.  Adequate thyroid hormone during pregnancy is needed to ensure the correct development of the child's brain.
Veltri et al. compared the prevalence of thyroid autoimmunity and dysfunction in pregnant women with and without iron deficiency, by studying 1,900 Belgium women during their first trimester.  They found 35% of the women were iron deficient, with levels of thyroid autoimmunity significantly higher in the iron deficient group.
This relatively high level of iron deficiency experienced by women in a country with access to good medical care illustrates that iron deficiency during pregnancy remains an important public health issue to all. This study also highlights the need for appropriate antenatal checks to ensure correct thyroid function and suitable iron levels.
Read the full article in European Journal of Endocrinology 2016 175 191–199
---
---