---
Images in endocrinology
---
Here is the latest highlight from our journal Cover Art Competition, showcasing the best images in endocrinology.
COVER IMAGE FROM ENDOCRINE-RELATED CANCER 
JUNE 2016
The confocal image depicts nuclear localisation of EGFP (enhanced green fluorescent protein)-tagged androgen receptor (green) in an androgen-treated PC-3 prostate cancer cell, obtained with a 63× lens at 7× magnification. Cytoplasm is visualised by α-tubulin immunostaining (red) and nucleus by DAPI (blue). From Centenera et al. 2016 Endocrine-Related Cancer 22 805–818. Credit: MM Centenera (University of Adelaide) and M Kamei (South Australian Health and Medical Research Institute), Adelaide, Australia.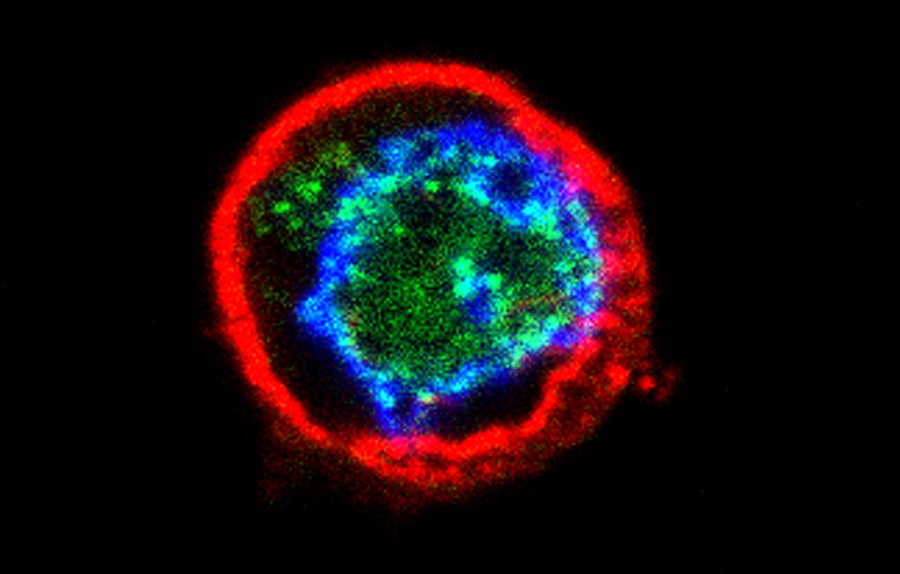 ---
---