---
Engaging students with endocrinology: undergraduate achievement awards
Niamh Martin | Next Generation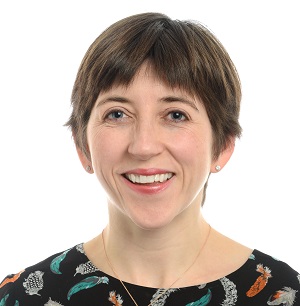 ---
The Society for Endocrinology Undergraduate Achievement Awards aim to encourage excellence in the study of endocrinology by undergraduate students. Here, Niamh Martin from Imperial College London (whose department received an award last year) tells us how she used it to promote interest and learning in endocrinology.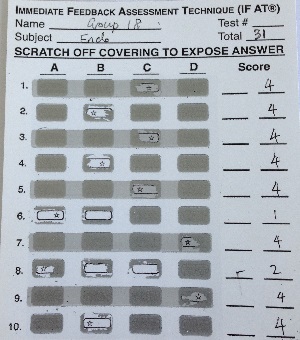 I lead the endocrinology courses in years 1 and 2 at Imperial College Medical School in London. We have approximately 350 students per year. Year 1 focuses largely on the pathophysiology of endocrine disease, while there is greater emphasis in year 2 on clinical aspects of endocrinology. The courses are very popular, reflecting enthusiastic teachers and the opportunity for students to consolidate their learning from lectures with aligned clinical cases discussed in small group tutorials. However, like any teacher, I am always looking for new ways to engage my students. This is particularly challenging for large student cohorts, a challenge shared by many UK medical schools.
EMPLOYING THE SOCIETY'S HELP
With this challenge in mind, I successfully applied for a Society for Endocrinology Undergraduate Achievement Award in 2015. I proposed awarding £150 each to the highest performing undergraduate students in year 1 and year 2 endocrinology, following an interactive formative assessment at the end of each academic year.
Team-based learning (TBL) is a structured form of small group teaching which promotes application of knowledge and problem solving. I developed a TBL approach to formative assessment for year 1 and year 2 endocrinology.
TEAM-BASED LEARNING IN ACTION
The students first sat an iPad-based individual quiz, examining all aspects of the course, under exam conditions (individual readiness assurance test or iRAT). This comprised some single best answer questions (SBAs) and also some very short answer questions (VSAs). SBAs are widely used in undergraduate medical assessments across the UK. Nevertheless, a criticism of SBAs is that the student is 'prompted' to select the best answer from a list of options, whereas VSAs may be more challenging, since the student has to give a short answer without any such prompts.
Following the iRAT, students were placed into teams and worked through the same assessment again, this time using a scratch card in a 'pub quiz' style. To add to the competitiveness, negative marks were applied to the score whenever more than one attempt was made to scratch off the correct answer.
It was fascinating to watch the different team dynamics at play during the session. Some teams were cautious, whereas others were more 'gung ho'. In every case, there was huge discussion about the correct answer, which was of enormous educational benefit to all.
To complete the learning experience, the teams then went through the answers, focusing on the questions that the students found most challenging. The top 20 students for each year were then selected for a viva, with the highest performer awarded the Society for Endocrinology Undergraduate Achievement Award.
INSPIRING FUTURE ENDOCRINOLOGISTS
There has been great student feedback from this initiative. Several students have expressed a wish to learn more about endocrinology in their BSc year or have applied to our department for summer studentships. From an educator's perspective, I hope that this initiative has helped to inspire undergraduates to consider endocrinology as a specialty that they would like to learn more about in future years.
Niamh Martin
Clinical Senior Lecturer, Imperial College London Honorary Consultant in Diabetes and Endocrinology, Imperial College Healthcare NHS Trust
---
---