---
Images in endocrinology
---
Here is the latest highlight from our journal Cover Art Competition, showcasing the best images in endocrinology.
COVER IMAGE FROM JOURNAL OF ENDOCRINOLOGY 
OCTOBER 2016
Origins of bone and cartilage disease skeletal phenotyping. X-ray microradiography images of a mouse femur. In the pseudo- coloured image, low bone mineral content is shown as green/yellow and high bone mineral content as red/pink. From Freudenthal et al. 2015 Journal of Endocrinology 231 R31–R46. Credit: B Freudenthal, J Logan, G Williams, D Bassett (Imperial College London) and  P Croucher (Garvan Institute Sydney).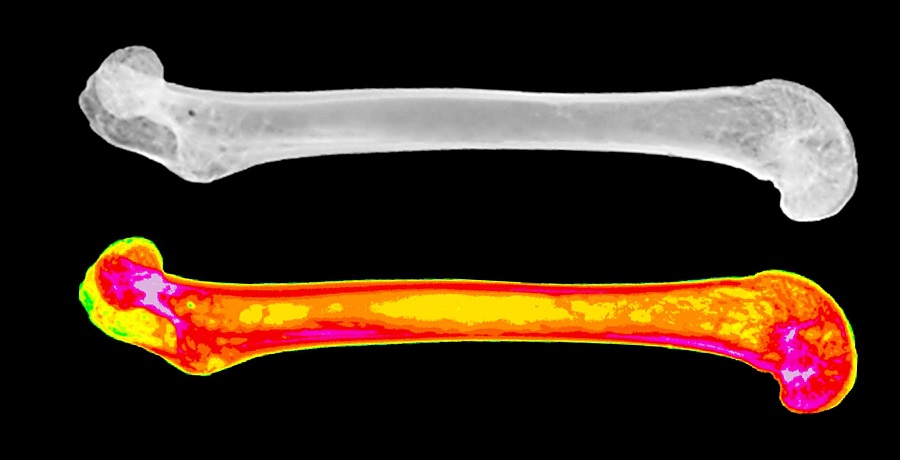 ---
---