---
Adrenal and Cardiovascular Network: an update
Jeremy Tomlinson & Eleanor Davies | Society News
---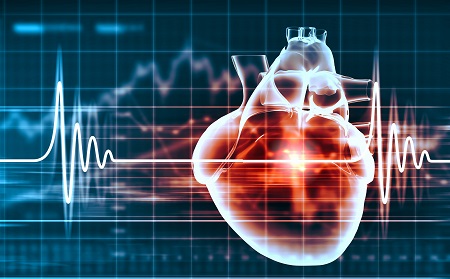 We have recently made great strides in enhancing our understanding of the pathophysiology underpinning adrenal and cardiovascular disease.
There have been significant advances in our knowledge of the genetic basis of adrenal tumours, and the use of novel imaging modalities is gaining momentum alongside the exploratory use of biomarkers as an adjunctive clinical tool. In addition, it is now recognised that there is an underlying endocrine basis in up to 10% of subjects with hypertension, including primary aldosteronism, phaeochromocytoma/functional paraganglioma and Cushing's syndrome.
Yet we are still faced with significant challenges to address. The increasing use of cross-sectional imaging as an investigative tool in clinical medicine and the resultant identification of incidental adrenal tumours is a growing clinical issue. Adrenal insufficiency, due to a variety of disorders (including prescribed steroids), is also associated with increased mortality and morbidity, and there is still a need to ensure that it is managed appropriately. This is particularly the case in the acute setting, where adrenal crisis is a genuine medical emergency that is associated with a significant mortality.
The Adrenal and Cardiovascular Network aims to bring together clinicians and basic scientists, and junior and senior colleagues, to address many of these issues. We are delighted that, to date, more than 200 people have registered an interest in being part of this Network.
'We are delighted that more than 200 people have registered an interest in being part of this Network'
As well as suggesting relevant symposia for consideration by the Society for Endocrinology BES Programme Committee, and proposing nominees for prizes and awards to the Nominations Committee, we are keen to act as a forum for teaching and training in adrenal pathology and endocrine hypertension.
We want to promote public engagement through links with established patient support groups including the Addison's Disease Self-Help Group and by providing a panel of experts to address media and public enquiries. In addition, we aim to facilitate interactions between clinicians and researchers to develop high quality research proposals with the potential to change clinical practice.
If you are interested in being part of the Network please contact us and share your thoughts – we need your input to make this Network a true success.
Jeremy Tomlinson & Eleanor Davies
Endocrine Network Convenors
Find out more on our Endocrine Networks page or contact debbie.willis@endocrinology.org.
---
---