---
General news update
---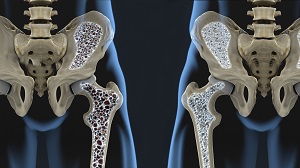 NEW OSTEOPOROSIS GUIDELINE
The UK National Osteoporosis Guideline Group (NOGG) (of which the Society for Endocrinology is a member) comprises a multidisciplinary group including patient representation and professionals involved in the care of people with osteoporosis. They have recently published their updated guidance on the prevention and treatment of osteoporosis. This guideline is accredited by NICE and can be downloaded from their website.
BRITISH THYROID FOUNDATION: EVELYN ASHLEY SMITH NURSE AWARD
Evelyn Ashley Smith was a member of the British Thyroid Foundation (BTF) for many years. She made this award available to improve the care provided to patients with thyroid disorders. The BTF is now offering two awards of up to £500 to help cover conference/training expenses, including registration fees and/or travel costs.
WHO CAN APPLY?
Endocrine nurses, nurses, midwives and healthcare professionals working in the UK. Trustees of the BTF may not apply for this research award. Information about previous awards granted is available at www.btf-thyroid.org/ professionals/nurse-award.
HOW TO APPLY
Please complete the application form from their website and email it to mailto:nurseaward@btf-thyroid.org by 1 July 2017.
ADSHG VIDEOS
The Addison's Disease Self Help Group (ADSHG) have produced a series of videos which discuss when to give people with adrenal insufficiency an emergency injection, as well as providing a step-bystep guide to administering the injection using different types of needles and hydrocortisone. Featuring John Wass, their Clinical Panel Chair, these videos are free for all to watch on their website or via their YouTube channel.
They encourage you to ask your patients and their families to take a look. Knowing how and when to give an emergency injection in the event of adrenal crisis can be life-saving.
Further updates from the ADSHG on their medical resources and news of treatments for adrenal insufficiency are available via their free email service designed specifically for medics. You can sign up to receive these on their website.
---
---