---
Images in endocrinology
---
Here is the latest highlight from our journal Cover Art Competition, showcasing the best images in endocrinology.
COVER IMAGE FROM JOURNAL OF ENDOCRINOLOGY
MAY 2017
The images depict double immunofluorescence staining, revealing the deposition of type III collagen (left: red) and the presence of desmin-positive pericytes (right: red) in cultured rat anterior pituitary cells in the presence of S100β-expressing folliculostellate cells (green). Removal of folliculostellate cells resulted in lower collagen synthesis and fewer desmin-positive pericytes. From Tsukada et al. 2016 Journal of Endocrinology 229 159–170. Credit: T Tsukada and T Yashiro (Jichi Medical University School of Medicine, Tochigi, Japan).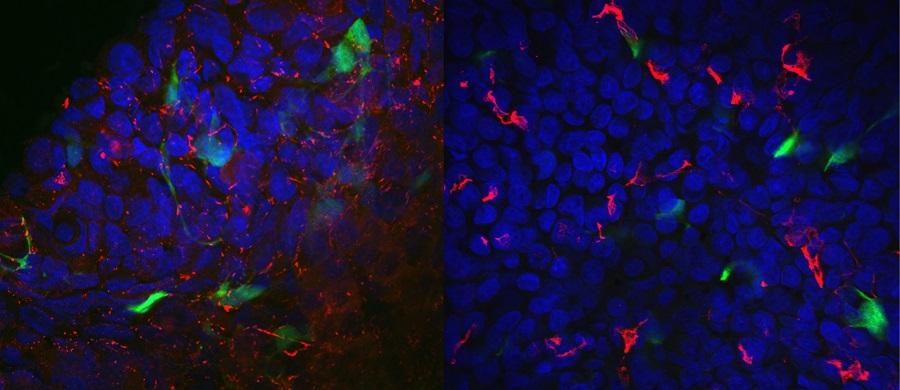 ---
---