---
Need some great CPD? Investigate the enticing programme at SfE BES 2017
Annice Mukherjee | Opinion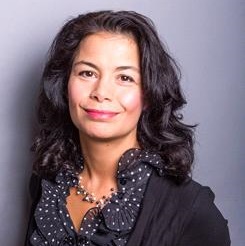 ---
The 2017 Society for Endocrinology BES conference is fast approaching. There has never been a better time for clinical endocrinologists to benefit from the sensational opportunities for continuing professional development (CPD) than by embracing those that are on offer in this programme!
The Society is thoroughly committed to providing best practice guidance and state of the art CPD tailored to clinicians' needs. Having had a sneak preview of the 2017 conference programme, it's clear that the main challenge for delegates will be choosing from the amazing array of clinical sessions. There is a superb variety of highly relevant clinical topics on offer, delivered by expert speakers in each field.
Updates on the most common clinical management problems, as well as the newer challenges that we all face, will be well covered within symposia, 'Meet the Expert' sessions and the ever popular 'How do I do it?' talks. These clinical management workshops have been extremely popular, with excellent feedback in previous years. I have no doubt that this year the sessions will be just as appealing and useful to clinicians.
Emerging areas such as opiate-induced endocrinopathy and the endocrine effects of the innovative immune checkpoint inhibitors will feature prominently this year.
Coverage of common clinical topics will include challenges in thyroid disease, puberty, menopause, sub-clinical Cushing's, and endocrine hypertension. More challenging clinical scenarios will include looking at the role of SDH (succinate dehydrogenase) beyond paragangliomas, diabetes insipidus, and the management of adolescents with pituitary disease, amongst other topics.
Whatever your clinical interest, all the most relevant clinical challenges will be covered at Society for Endocrinology BES 2017.
There will also be lots of 'dovetailed' symposia to lure those of us who are more clinically inclined into the wonderful world of endocrine science. These span topics ranging from calcium to circadian rhythms and from bone to behaviour! Of course, obesity has a significant impact on the work of clinical endocrinologists, and this year's debate promises to be eminently engaging and controversial.
The career workshops for 2017 have a very novel and interesting flavour, covering areas such as medicolegal practice, clinical management and private practice. And, of course, the plenary sessions will be the icing on the cake!
Whatever your clinical interest, I can assure you that there will be a fantastic programme on offer with invaluable, engaging and interesting CPD at this year's conference. So don't delay, register now!
Annice Mukherjee, Clinical Committee correspondent
Find out more and register today at the

conference website

Abstract submission closes on 19 June
Early bird rates are available until 18 September
Don't forget – Society members receive a 40% discount on the full early bird price!
---
---