---
Stephen Lindsay Jeffcoate
Saulat Sufi & William Jeffcoate | General News
---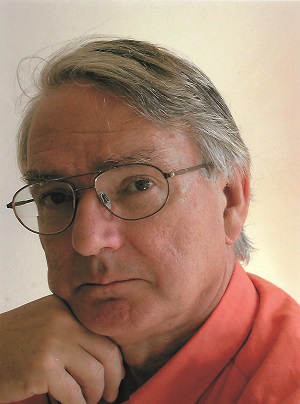 Stephen Jeffcoate was the eldest of four sons born to a Liverpool gynaecologist, TNA (later Professor Sir Norman) Jeffcoate, and his Manx wife, Josephine. He went to school in Liverpool and later obtained first class honours in medicine at the University of Cambridge. He completed his medical studies at St Thomas' Hospital in London, but chose to focus his career on clinical biochemistry. His dominant interests lay in the standardisation of hormone measurement and in making the results of reliable assays widely available for clinical practice.
He first developed quality assessment schemes for luteinising hormone (LH) and follicle-stimulating hormone (FSH) while working at St Thomas' Hospital. But, when he was appointed Head of Biochemical Endocrinology at the Chelsea Hospital for Women in 1975, he was invited by the World Health Organization (WHO)'s Human Reproduction Programme to help standardise measurement of reproductive hormones on an international basis. This required the development and production of materials and methodologies for the measurement of LH, FSH, prolactin, oestradiol, progesterone, testosterone and cortisol, as well as their distribution to some 150 laboratories worldwide, and associated training and external quality assessment (EQA) schemes. The assay systems he developed were used by WHO for almost 25 years and made a major contribution to research in human and animal reproduction. His department at Chelsea was designated as the WHO Collaborating Centre for Research in Human Reproduction.
Together with Keith Ferguson, Steve also ran UK EQA Schemes for LH, FSH and prolactin. They developed the kits for these hormones, and supplied the majority of UK laboratories during the 1980s.
Steve enjoyed teaching and was a stimulating lecturer and mentor. He organised many training courses internationally, and frequently acted as a consultant to the WHO and the International Atomic Energy Agency (IAEA), serving regularly on expert committees. He was author and coauthor of several specialist books, including The Endocrine Hypothalamus (1978) and Efficiency and Effectiveness in the Endocrine Laboratory (1981; later translated into Spanish, Mandarin, Thai and Russian), as well as almost 200 scientific papers.
In 1986, he was appointed Head of the Endocrinology Division of the National Institute of Biological Standards and Control (NIBSC) in Hertfordshire, but opted to take early retirement in 1993. He then served as a consultant to several major pharmaceutical companies and, through Clinical Pathology Accreditation, continued to be involved in the development of laboratory and EQA Scheme standards.
'The assay systems he developed were used by WHO for almost 25 years and made a major contribution to research in human and animal reproduction.'
Steve's horizons had, however, never been restricted to his professional training. He had many interests in literature and the arts, and had always read voraciously (and at extraordinary speed). Following retirement from NIBSC, and under the guidance of his third wife, Gail, he developed interests in ecology and wildlife, particularly in butterflies. He was Chair of the National Council of the charity Butterfly Conservation from 1999 to 2003. Under his leadership the charity moved to Dorset, increased its focus on conservation and enlarged its specialist and administrative staff, enabling it to expand to the 30,000-strong membership it has today. He was among the co-authors of the much-cited Millennium Atlas of Butterflies in Britain and Ireland (2001) and he himself became an authority on the ecology of the rare, and declining, wood white butterfly (Leptidea sinapis).
However, Steve also had a parallel interest, in the life of an earlier medical polymath, Sir Frederick Treves – the London surgeon now best known for delaying the 1902 coronation of Edward VII by operating on him for 'perityphlitis' (appendix abscess), and for his care of Joseph Merrick, the 'Elephant Man'. Treves, too, had retired early from his medical career before going on to write a series of books on literature and on travel. Steve retraced several of Treves' journeys, including those in France, Switzerland and Italy. He also followed the steps of Treves across South Africa, where he had served as a military surgeon in the two Boer Wars. One of Steve's last publications in a medical journal appeared in The Lancet in 2000 with a characteristic play on words in its title 'The retrieval of Ladysmith'. Sadly, the intended biography of Treves was never completed.
He took up long distance walking in his sixties. Travelling alone along the GR5 walking route in France from Nice to Lake Geneva, and also on the GR10 along the length of the Pyrenees from the Atlantic to the Mediterranean, he raised more than £10,000 for Butterfly Conservation. He later completed (on his third attempt) the tough GR20 in Corsica.
Steve had never lost his affection for his mother's homeland, the Isle of Man, and spent increasing time there in the last 15 years of his life. He joined the wildlife community and was chair of the Manx Wildlife Trust from 2010 until 2013.
His recent years were clouded by repeated admissions to hospital, but he had rallied and was regaining much of his strength and independence, together with his characteristic good nature and sensitivity, when he suddenly developed an unrelated illness and died unexpectedly within 24 hours in March this year, aged 77. Steve is survived by his third wife, Gail, two of his brothers, three children from his earlier marriage to Jen, and six grandchildren.
Saulat Sufi & William Jeffcoate
---
---