---
SfE BES 2017: Harrogate calling!
---
The 2017 Society for Endocrinology BES conference is just around the corner. Here, Programme Secretary Simon Pearce provides an introduction to the conference and three attendees tell us what they are looking forward to most. You can find the full scientific programme on the conference website.
---
VIEW FROM THE PROGRAMME SECRETARY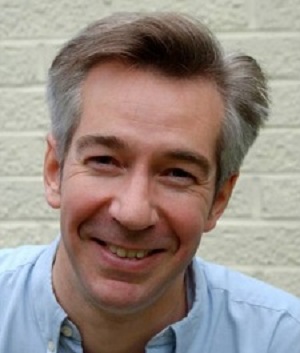 Simon Pearce
For the Society for Endocrinology BES 2017 conference in Harrogate, I am looking forward to a very strong programme on several subjects including calcium and bone, thyroid, and female reproductive endocrinology.
Following the success of last year's thyroid masterclass, we have scheduled a bone masterclass with two internationally respected experts on osteoporosis, a clinical management symposium on hyper- and hypo-calcaemia and a session on steroids and bone. Meet the expert sessions on opiate-induced hypopituitarism, hyperthyroidism in pregnancy and next-generation DNA sequencing promise to keep me up to date on the latest advances in these important and fast-moving areas.
We also welcome more than 20 overseas speakers, including cutting edge plenary lectures from some giants in our field, Teresa Woodruff, Andrew Arnold and Martin Schlumberger. Home-grown highlights will also include two well-known members of our Society, Andrew Hattersley and Julia Buckingham, who never fail to both entertain and inform.
Looking forward to seeing you in Harrogate!
---
A SCIENTIFIC PERSPECTIVE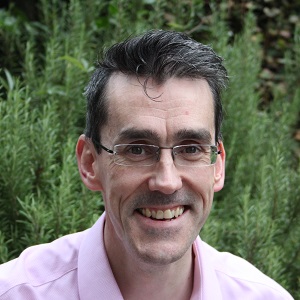 Tony Coll
Fat Rascals, Yorkshire Tea and windy walks across 'The Stray' are back; after a sojourn on the south coast, SfE BES 2017 returns to Harrogate, a venue familiar to many. However, although the framing is familiar, this year's programme is bursting with new directions and reinvigorating topics.
The old world charms of this comfortable spa town don't immediately conjure up the rather more skinny rascals of Renton, Begbie and Spud but, with a session on the endocrinopathy of 'Trainspotting', perhaps we can view their behaviour in a more sympathetic light. Further evidence too for the case of hormones being behind all the best stories in a session on behaviour, the risky business of love and the less than lovely business of risk taking on the stock market.
Some of the emerging themes we've touched on in the pages of The Endocrinologist are covered – the collateral damage of cancer, how to engage in the media, steroids and the skeleton – but now you'll have the chance to discuss these topics with experts in their field.
I will also be looking out for the Applied Physiology  Workshop on tissue engineering, wondering how close we are to switching from hormone replacement therapy to whole organ regeneration.
Finally, there is a tantalising plenary lecture – 'What to watch: three breakthroughs that may change our lives in the next 10 years'. What are they going to be? Dunno – better go and have a look.
---
CLINICAL CONSIDERATIONS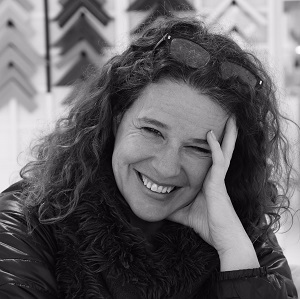 Helen Simpson
Admittedly I'm biased but this programme looks exciting. As always, the plenary lectures are a highlight – world-class endocrinologists sharing their wisdom. It will be particularly nice to hear two of my old home team speak, Professors Savage and Vidal-Puig.
The day job continually throws up new clinical issues and the top tips from the 'How do I' sessions are always helpful. The bone metabolism 'Meet the Expert' session also looks good as does the Clinical Management Workshop on calcium.
There are the usual program clashes – symposia on succinate dehydrogenase or pituitary disease in adolescents? I think I'll dart between the two. I'm going to sneak into the Senior Endocrinologists' session (clearly far too young to qualify just yet) to hear Professor Shalet speak about cancer survivors. I need ideas on how to best manage the services we offer as patient numbers increase rapidly.
Apart from science, meeting old friends, sparking new ideas, and support from endocrine friends as we go though different career stages is always a bonus. It's going to be a busy 3 days…
---
EARLY CAREER OUTLOOK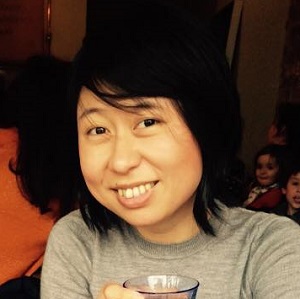 Nyo Nyo Tun
This year's programme has some choice topics backed up with fantastic speakers. The plenary lectures will be a must and I look forward to the topical debate on obesity and food taxation on Monday.
Choose 'Meet the Expert' sessions for some thought-provoking talks and choose Clinical Management Workshops to refine your clinical practice. I certainly will!
There are also a variety of talks tailored just for our early career members including 'Skills: How to engage with media', the Future sessions, and our flagship Early Career Symposium 'Where will endocrinology take you'.
The Early Career dinner and quiz will also be a must. It's already a win to catch up with people and meet new members, but it'll be a bonus to answer some questions ... correctly. I'll also be looking forward to seeing another dance off this year!
---
---