---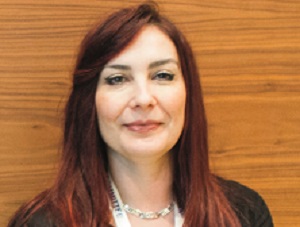 ---
Nursing is a career that offers numerous opportunities, including things we may not initially consider when we first undertake our training.
As a student, we have preconceived ideas of what we will enjoy, and perhaps of which specialties we would like to work in. With time and experience, our view may change. Even when qualified, we may find ourselves moving specialties.
However, when I found myself reflecting upon this recently at the Society for Endocrinology BES conference, I noticed that a significant proportion of nurses have worked in endocrinology for more than 10 years. Endocrinology provides many opportunities and variety within the specialty.
Our discipline allows nurses to develop clinical or academic interests – or both. Consequently, few nurses leave the field, instead just changing hospital or developing their role.
I thank Kate Davies for her article, which describes her journey from qualifying as a paediatric nurse to her role in academia. Her story demonstrates how transferable her skills as a nurse are, and how her previous experience in endocrinology continues to be utilised on a daily basis.
This is my last editorial as Chair of the Nurse Committee. I have thoroughly enjoyed my time in this role and we have made fantastic progress during my term of office. I thank the Society for Endocrinology, Council and the Officers for all their support and commitment in the development and advancement of endocrine nurses. I know this work will continue and grow, as I hand over to our incoming Chair, Anne Marland (Oxford).
I wish you a very Merry Christmas and a Happy New Year, and look forward to endocrine nursing practice continuing to flourish in 2019.
Best wishes
Lisa Shepherd, Nurse Committee Chair
---
---