---
A word from the Editor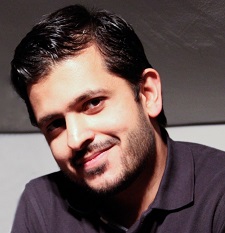 ---
Recently, whilst reviewing exam questions set for BSc Endocrinology students at Imperial College London, I was struck by the number that were related to the genetic basis of endocrine disease. It is also striking how rapid the growth of this area has been, with many of these discoveries transpiring since I was a medical student myself, and I am not that old! The articles in this issue of The Endocrinologist provide a valuable update of this fast-moving field.
In this edition, Paul Brennan updates us on the '100,000 Genomes Project' and Anna Gluck discusses the challenges of researching rare genetic diseases. Soo-Mi Park highlights the benefits of running a multidisciplinary endocrine genetics clinic and Jenny Prinn describes her experience of familial genetic testing. William Drake and Morris Brown give an update on the genetic basis of primary aldosteronism. Daniel Osborn outlines hugely impactful recent advances in genome editing. Paul Newey addresses the issues of 'informed consent' and 'dealing with uncertain results' with regards to genetic testing. Sadaf Farooqi provides valuable insights into genetic factors influencing body weight and obesity, and Shivani Misra summarises important aspects of genetic testing in diabetes mellitus. Kristien Boelaert provides an overview of molecular markers in diagnosing thyroid cancer. Finally, Yalda Jamshidi looks to the future by presenting the latest developments in gene therapy.
I hope you enjoy reading this issue of The Endocrinologist and have a warm and delightful summer.
With best wishes
Amir Sam
---
---