---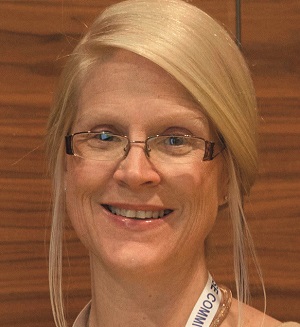 ---
The lighter, warmer evenings of summer give us all greater inspiration to read more and reflect upon our careers, and to consider how we are evolving and engaging professionally as endocrine nurses.
Sofia Llahana's article introducing Advanced Practice in Endocrinology Nursing, the first textbook aimed at nurses, provides us with a thorough appraisal of this publication. It is a testament to what can be achieved through collaborative work, and importantly includes contributions from patients and patient advocacy groups, which support inclusion and transparency in shared decision making in patient care.
The book will support you to advance your practice, underpinned by the Society for Endocrinology Competency Framework for Adult Endocrine Nursing (Endocrine Connections 2015 4 W1–W17). It is available in print or as an ebook so, whether you're a techie or a technophobe, you can discover what it has to offer to you and your departments.
Talking of amazing successes, Endocrine Nurse Update in Birmingham was full to capacity. I would like to thank all of you who attended and actively contributed, as the success is a testament to your active participation.
Our next event will be the Society for Endocrinology BES conference in Brighton in November. Please join us for our exciting nurses' programme, which includes two dedicated nurse sessions with eminent speakers (www.endocrinology.org/sfebes2019). I also encourage you to submit an abstract by the deadline of 1 July. This will make you eligible for a travel grant to attend (www.endocrinology.org/grants-and-awards). I hope you all have a lovely summer.
Best wishes
Anne Marland
---
---