---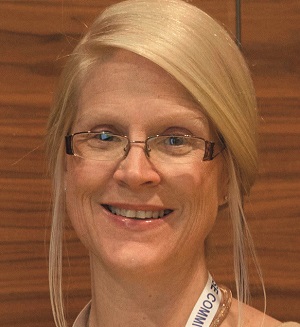 ---
I hope you have all had a relaxing summer and as the dark nights draw in it allows us all to reflect on our achievements over the last few months.
I am delighted that Alison Milne has shared with us her amazing achievement in winning the Endocrine Nurse award for 2019. Alison very eloquently shares with us her journey within endocrinology and how her commitment to patient care led her to work with the fantastic Pituitary Foundation. Alison's drive and commitment is a great inspiration to us all and we thank her for being a role model in setting up and developing the Pituitary Foundation's nurse support help line. This initiative supports not only patients but also their loved ones and carers. I hope Alison's words will inspire you all to strive to be the best you possibly can within your careers.
The SfE BES 2019 in Brighton is not long off and an exciting nurses' programme has been planned. The committee is excited to announce a nurses' social on the Monday evening; this is a great opportunity to network and share ideas. Tuesday's full-day academic programme is our opportunity to learn and engage in our specialist fields. Look forward to seeing you there.
Best wishes
Anne Marland, Nurse Committee Chair
---
---