---
Remembering Nikki Kieffer (1949−2019)
Lisa Shepherd | Nurses' News
---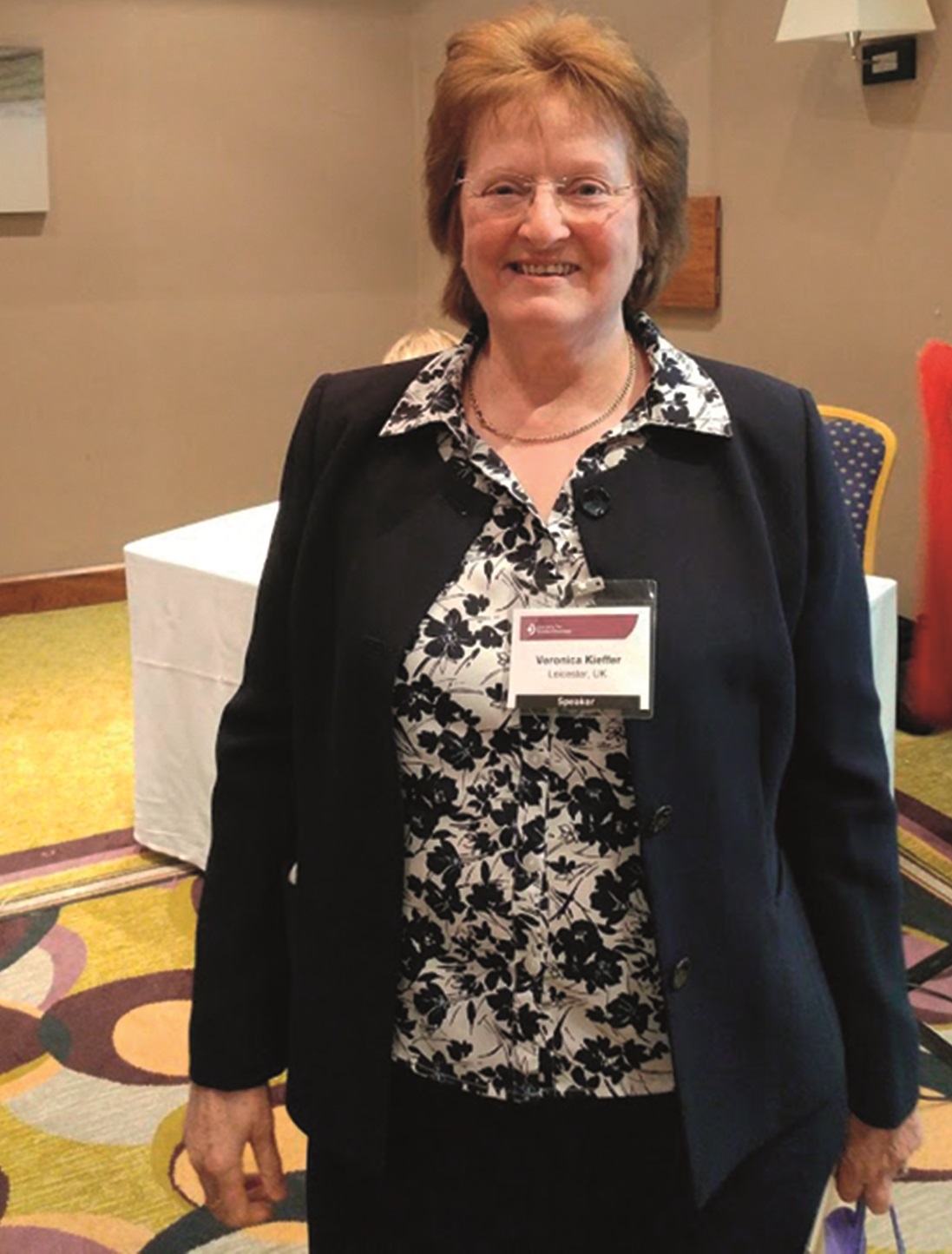 It is with both great sadness and fond memories that I write this tribute to Nikki Kieffer, Endocrine Specialist Nurse at Leicester Royal Infirmary, UK. To those nurses who work or have worked in the specialty, Nikki needs no introduction. Her untimely death in October 2019 has left a void in the world of endocrine nursing.
Nikki was an inspiring and dedicated patient advocate: raising awareness of endocrine conditions amongst healthcare professionals and transforming practice to enhance patient care and outcomes. Her pioneering ways were commended equally by patients and colleagues.
A former Chair of the Society for Endocrinology Nurse Committee and inaugural winner of the Society for Endocrinology Endocrine Nurse Award, she was also a great activist for nurses.
She believed that nurses should advance both academically and professionally.
She has left endocrine nursing a great legacy, having led the development of the Society for Endocrinology Competency Framework for Adult Endocrine Nursing.1 The Framework was designed to improve and provide equitable care for all patients with endocrine conditions, whilst also developing  nurses who work in the field. Its conception bought together endocrine nurses globally, forming international collaborations to advance endocrine nursing practice.
Our thoughts and sincere condolences go to Nikki's husband and family.
Lisa Shepherd (Nurse Committee Chair 2014−2018), on behalf of the global community of endocrine nurses
REFERENCE
Kieffer V et al. 2015 Endocrine Connections 4 W1–W17.
---
---