---
Headlines
---
CHANGES AT THE ENDOCRINOLOGIST
Thank you, Amir Sam, for all your great work on this magazine! Amir's term as Editor finished at the end of 2019. Please join us in welcoming Helen Simpson as our new Editor and Kim Jonas as Associate Editor. Any Society member who is interested in contributing to The Endocrinologist, either as an author or as a member of the Editorial Board, should email media@endocrinology.org for more details.
INSPIRE THE NEXT GENERATION
With a Society Summer Studentship, you could fund an undergraduate student to gain experience in your lab this summer. The application deadline is 18 March. Find out more at www.endocrinology.org/grants-and-awards/grants/summer-studentships.
REACH THE WIDER ENDOCRINE COMMUNITY AT SfE BES 2020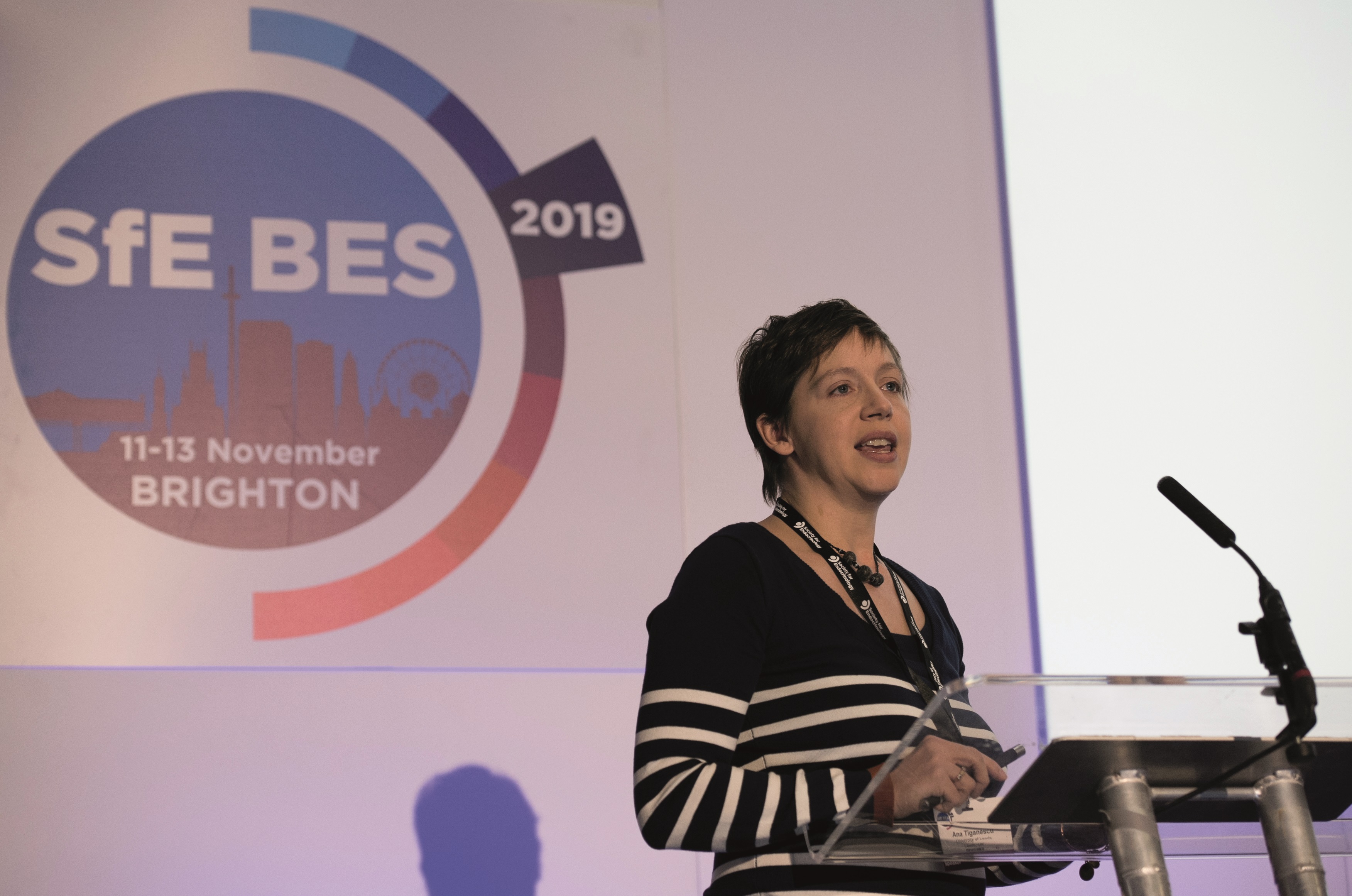 Apply for our Early Career Prize Lectures for the chance to present your work at the Society for Endocrinology BES conference 2020 in Harrogate. Successful applicants also receive a £750 honorarium and publish an article on their work in The Endocrinologist. You must submit your abstract by 18 May. See www.endocrinology.org/grants-and-awards/prizes-and-awards/early-career-prize-lectures.
SUPPORT TO FURTHER YOUR CAREER
Don't miss these approaching deadlines for Society grants, which are available to help fund your research, travel or lab equipment:
a Practical Skills Grant will help you forge new collaborations or learn skills by funding a visit to another institution or attendance at a workshop: apply by 8 April.
the Society's Early Career Grants provide financial support to boost your research: apply by 6 May.
an Equipment Grant could buy vital equipment for your laboratory: apply by 6 May.
Endocrine Nurse Grants help fund projects that enhance nursing clinical practice: apply by 6 May. Visit www.endocrinology.org/grants-and-awards for full details of how to apply, and for more Society funding opportunities.
NEW FOR 2020! 
MEETINGS SUPPORT GRANTS
Keep an eye open for the launch of our new Meetings Support Grants this spring. We have simplified and streamlined our funding opportunities to help you organise a wider variety of Society-endorsed events. More details will be coming your way soon. The application deadline will be Wednesday 27 May.
NEW GUIDELINES FOR THE PERI-OPERATIVE MANAGEMENT OF ADRENAL INSUFFICIENCY
The Society for Endocrinology, the Association of Anaesthetists and the Royal College of Physicians have published, Guidelines for the management of glucocorticoids during the peri-operative period for patients with adrenal insufficiency in the journal Anaesthesia (doi.org/10.1111/anae.14963).
REGISTER FOR OUR WORKSHOP ON THE USE OF RADIOIODINE FOR THYROID DISEASE
Join us for our one-day workshop on the use of radioiodine in benign thyroid disease in Birmingham on 24 April. This established course represents an essential component of the new national training scheme for ARSAC certification for iodine-131 administration in the treatment of benign thyroid disease.
SUMMARY OF NICE GUIDANCE ON TREATING THYROID DISEASE
The BMJ have published a summary of some of the most recent recommendations from the NICE guideline Thyroid disease: assessment and management (doi.org/10.1136/bmj.m41).
ADVERTISE YOUR JOBS TO OVER 3,000 ENDOCRINOLOGISTS
Post your vacancies directly on SfE Connect to quickly and easily share with our endocrine community, or email them to media@endocrinology.org. Not yet a member of SfE Connect? Visit www.endocrinology.org/join-sfe-connect to join the conversation.
---
---