---
Headlines
---
NEW HUB FOR CAREER ADVICE & SUPPORT
Check out our new collection of resources, providing tips and advice to help advance your career. You can find anything from CV help to alternative endocrine careers, for any career stage. Share your own with the community by sending them to careers@endocrinology.org.
ENDOCRINE SERVICES DURING THE COVID-19 RESET
The Association of British Clinical Diabetologists, in close collaboration with your Society and the Royal College of Physicians (London), has issued new guidance on which core diabetes and endocrine clinical services the NHS can provide in the face of major disruption and reduced capacity for clinical teams. It is hoped that it will provide a useful framework for clinical team leaders and managers during any further disruption of clinical services. Find out more.
BIOSCIENTIFICA LAUNCHES COVID-19 RESPONSE FUND

In reaction to the global coronavirus pandemic, the Bioscientifica Trust has launched a new COVID-19 response fund, providing up to €5,000/£5,000. This fund is aimed at early career scientists or clinicians to help address the disruption caused by the virus. The new fund can be utilised flexibly, for example to cover short term salary support, travel, equipment, consumable costs etc. Find out more and apply.
CONGRATULATIONS TO OUR 2020 EARLY CAREER PRIZE LECTURERS
Steve Millership from Imperial College London is our winning clinical/translational prize lecturer and was selected for his abstract, 'Tracking of imprinted gene hypervariability and diet-induced deregulation in pancreatic beta cells.'
Kate Lines from the University of Oxford is our winning science lecturer and was selected for her abstract, 'Targeting epigenetic mechanisms as a novel treatment for MEN1-associated tumours.'
Both winners will present their lectures at SfE BES Online.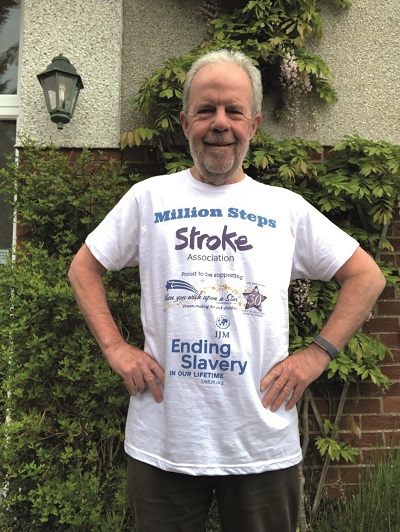 JOHN BEVAN'S CHARITY FUNDRAISER
We congratulate and applaud retired endocrinologist and senior Society member, John Bevan, who has raised almost £15,000 for charity during the COVID-19 lockdown by walking one million steps. As a stroke survivor, he decided to help some neglected charities during the pandemic by being sponsored to walk a million steps in his garden – equivalent to 417 miles. At a speed of just under 3mph, the walk took 145 hours and was completed on 1 July 2020. Learn more and donate.
NEW EDITORS AT CLINICAL ENDOCRINOLOGY
We are delighted to welcome Aled Rees (Cardiff) and Maralyn Druce (London) as the new Senior Editors of the Society's journal Clinical Endocrinology.
SOCIETY GOVERNANCE REVIEW
We have started a project to review our governance structures and processes. This is to ensure that the Society is operating in line with current best practice and is therefore able to fulfil its mission in the most effective way. It is best practice to do a governance review every 5 years. The work will be led by members and Professor Karen Chapman has been appointed as Chair of the working group.
If you have any particular areas that you feel should be addressed please let us know at members@endocrinology.org and we will put you directly in touch with the working group. All members will be consulted on the recommendations that come out of the governance review before they go to Council mid-2021.
WITH REGRET
We are sorry to announce the death of former Member and Society for Endocrinology Medallist, Professor Gerald Lincoln. A full obituary will appear in a future issue of The Endocrinologist.
---
---