---
Educating and engaging patients: endocrine nurses
| Features
---
Lisa Shepherd is an Endocrinology Advanced Nurse Practitioner at University Hospitals Birmingham NHS Foundation Trust and an NIHR Clinical Doctoral Research Fellow at the University of Birmingham. In our interview, she highlights the important role endocrine nurses have in patient care and education.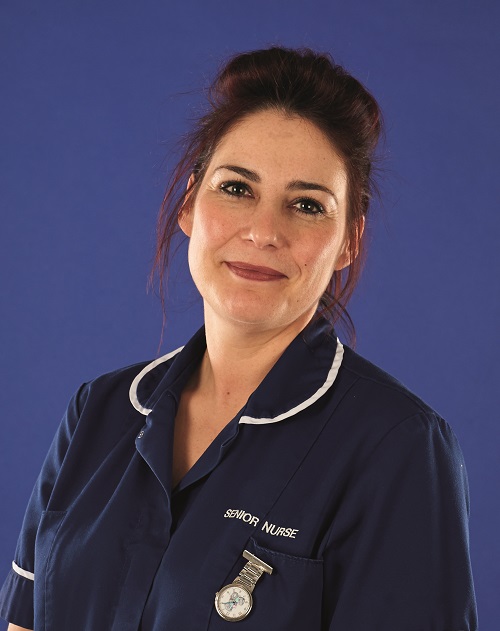 WHAT INSPIRED YOU TO BECOME AN ENDOCRINE NURSE?
I fell into endocrinology nursing by chance. This seemed to be the path for most nurses in endocrinology at that time, as there were so few of us, and fewer who had prior experience in the area. I had been 6 months in post, working as a diabetes research nurse, when one of the consultants successfully obtained some funding for an endocrine specialist nurse post. He asked if I would be interested in establishing the post and, as they say, the rest is history.
WHAT ARE YOU MOST PROUD OF IN YOUR CAREER, SO FAR?
I have been involved in so many great projects with others, including the Society for Endocrinology. It is really difficult to pin down one specific thing, as one initiative has snowballed into others. I guess developing the endocrine nursing service at Heart of England NHS Foundation Trust, co-authoring the Society's Competency Framework for Adult Endocrine Nursing, collaborating with nurses internationally to establish the Federation of International Nurses in Endocrinology (FINE) and being awarded my NIHR fellowship are high on the list.
HOW DO YOU CURRENTLY WORK WITH PATIENTS?
I am based in outpatients, but my work covers inpatients and the community as well, and includes patients with all endocrine disorders.
'The key is to individualise education to patients' needs; what works for one may not be appropriate for another.'
HOW DO YOU INTERACT WITH OTHER HEALTHCARE PROFESSIONALS?
In endocrinology, we work with very many other specialties to meet the needs of the patient. Collaboration with other healthcare professionals (HCPs) is key. In an average week, I work with pathology, radiology, ophthalmology, surgeons, pharmacy, homecare, respiratory, oncology, cardiology, emergency medicine, plus more I have probably missed. Other aspects include teaching HCPs at university, as well as junior doctors and nurses.
WHAT DO YOU USE TO HELP WITH PATIENT EDUCATION?
I use multiple resources in various formats (such as written, verbal, PowerPoint and practical demonstration) for patient education. Using more than one format reinforces what has been discussed. The key is to individualise it to patients' needs; what works for one may not be appropriate for another. Some patients like group education, whilst others do not find this method helpful. Regularity and repetition of education is important. Also, I don't assume that the patient knows something, even if they have seen it previously. They may not have been told properly, may not have absorbed the information or may have forgotten. I also signpost them to other resources and support groups.
HOW MUCH DO YOU INTERACT WITH PATIENT SUPPORT GROUPS?
I interact with support groups a lot and see it as an important part of my role. This ranges from my work as a Trustee for the Addison's Disease Self-Help Group to presenting and providing emergency hydrocortisone injection training for people at support group conferences and meetings, to supporting patients setting up their own peer-support group. Also, support groups and patients are now involved in patient and public engagement, with involvement in establishing or redesigning services and being part of the research process, from design to dissemination.
'Over time, patients become the experts, and we can learn ways of managing their condition from them.'
WHY ARE ENDOCRINE NURSES IMPORTANT FOR PATIENT EDUCATION?
A major part of a nurse's role is to provide education to patients. We can give them information in a comprehensible way. Informing and educating patients leads to them being empowered to manage their condition. Over time, they become the experts, and we can learn ways of managing their condition from them. Nurses are well placed to educate and are contactable when advice, guidance or reinforcement is required.
WHAT WOULD HELP ENDOCRINE NURSES BETTER CARE FOR PATIENTS?
In the current climate of virtual appointments and clinics, better IT! Seriously, collaboration between all multidisciplinary team members in striving for improved patient outcomes is key. Sharing of knowledge and good support networks between endocrine specialist nurses is essential.
We learn a lot from one another. Often we can find that protocols, patient information leaflets, nurse-led clinic information, etc., are already out there and can be shared. Why reinvent the wheel?
It's wonderful that endocrine nursing continues to grow and that we are seeing an increase in numbers of nurses (although we are still a small specialty compared with others). Utilising the Society's Competency Framework for Adult Endocrine Nursing aids standardisation and benchmarks practice, while highlighting development needs, which can improve patient care.
---
---