---
Symptoms of subclinical hyperthyroidism in older women
---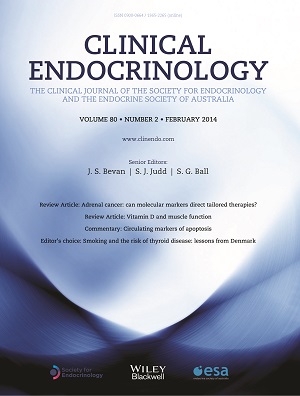 Approximately 50% of cases of subclinical hyperthyroidism (SCH) are aged  ≥65 years, with serum thyrotrophin (TSH) >0.1mIU/l, but most studies focus on those under 65, or those whose TSH is suppressed to ≤0.1mIU/l.
Rosario et al. analysed 90 women aged 65 or older with mild SCH, and 90 euthyroid controls matched for age and body mass index. They evaluated symptoms of thyrotoxicosis, markers of bone turnover and bone mineral density (BMD), and performed 72-h ECG monitoring to look for occult atrial fibrillation (AF). Patients whose serum TSH normalised within 3 months, who had nodular thyroid disease, or who had other conditions that could affect BMD were excluded.
No difference was found in subjective symptoms of thyrotoxicosis between groups, or in serum concentrations of bone turnover markers or BMD at the femoral neck or lumbar spine. Nor was there a difference in incidence of AF between the two groups. The authors acknowledge that the duration of SCH was unknown, and that long-standing mild SCH may have adverse effects, but reassure that immediate treatment of SCH is unnecessary.
Read the full article in Clinical Endocrinology 85 132–136
---
---