---
Loss of Pten in mice promotes thyroid cancer
---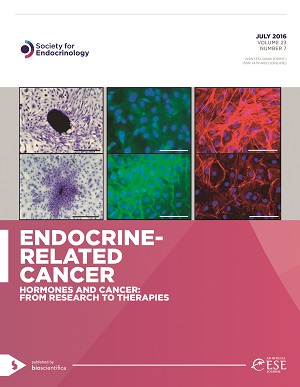 For patients with follicular thyroid cancer, recurrent and metastatic carcinoma remains challenging. In vitro studies using suberoylanilide hydroxamic acid (SAHA; vorinostat, a histone deacetylase inhibitor) were promising, but in clinical trials tumours were resistant or, worse, the cancer progressed.
Zhu et al. used mouse models that spontaneously develop follicular thyroid cancer; ThrbPV/PV with a dominant negative thyroid hormone receptor and ThrbPV/PVPten+/− with haplodeficiency of the Pten tumour suppressor. In ThrbPV/PVPten+/− mice, SAHA increased thyroid weight and tumour progression (increased capsular and vascular invasion and lung metastasis); what could be the mechanism?
ThrbPV/PV mice demonstrate constitutive activation of phosphatidylinositol 3-kinase (PI3K)-AKT and Pten haplodeficiency further overactivates PI3K-AKT signalling. In ThrbPV/PVPten+/− mice, SAHA treatment reduced Pten protein further as a result of loss of the wild-type Pten allele, which was key in increasing PI3KAKT signalling and driving cell cycle progression.
It's intriguing that SAHA didn't alter Pten levels in ThrbPV/PV mice and highlights the importance of cellular context and genetic make up of cancer cells in determining treatment responses. The data suggest that a combination treatment of SAHA with agents targeting PI3K-AKT could be beneficial.
Read the full article in Endocrine-Related Cancer 23 521–533
---
---