---
Interleukin-6 in obesity-related bone loss
---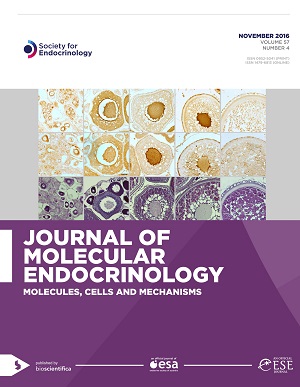 Higher body weight is beneficial for bone formation. However, excess fat (obesity) predicts reduced bone density and, in mice, a high fat diet (HFD) causes trabecular bone loss. Osteoblasts and adipocytes originate from the same progenitor cells and obesity increases the differentiation of adipocytes and decreases that of osteoblasts. A clue to the mechanism could be that obesity can be considered a chronic inflammatory condition, and that there is an increase in circulating inflammatory cytokines, including interleukin-6 (IL6).
Using IL6 knockout mice (IL6–/–), Wang et al. investigated the pathological role of IL6 in HFD-induced bone loss. Although the skeletal phenotype appeared normal, IL6–/– mice had higher trabecular thickness. The knockout mice were protected against the trabecular bone loss seen in response to an HFD. Osteoblastogenesis (assessed by Runx2 and collagen α1 mRNA expression) was maintained in the HFD IL6–/– mice, while adipocytogenesis and fat deposition were lower than those seen in wild type mice.
This study suggests that IL6 gene deficiency can antagonise HFD-induced bone loss, possibly by increasing osteoblast development while limiting adipocytogenesis, and presents a potential therapeutic target.
Read the full article in Journal of Molecular Endocrinology 57 161–170
---
---