---
Women in cancer
---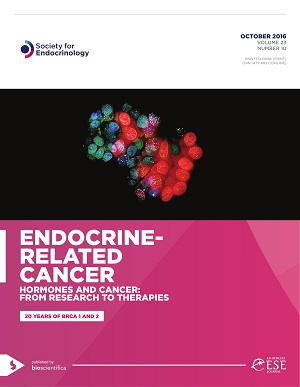 In a departure from recommending a specific article, we draw your attention to November's issue of Endocrine-Related Cancer, which includes a special section entitled 'Women in cancer'. This contains personal profiles from senior and prominent female cancer researchers, detailing their career paths and perspectives on their cancer specialties. It also features thematic reviews of the researchers' areas of interest.
The articles are accompanied by an introduction from Guest Editors Deborah Marsh and Charis Eng, who explain how the scientists featured in the section were recruited by a process of collecting nominations for outstanding mid-career women in endocrine cancer research.
The section provides an interesting and inspiring read, giving insights both into the participants' career paths and into the excellence of their science.
Read the full section in Endocrine-Related Cancer 23 E5–E7, P5–P35, T85–T178
---
---