---
Recognising and rewarding excellence
---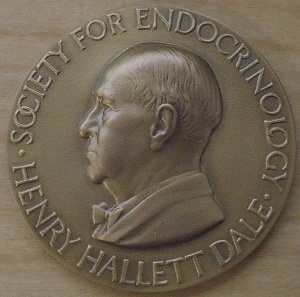 The Society has a long history of honouring individuals who have significantly helped advance endocrinology. The award of a medal by the Society reflects scientific excellence, a wide contribution to the discipline and the high impact of an individual's research. We are delighted to announce our 2017 medallists, who will present their plenary lectures at the Society for Endocrinology BES conference 2017, 6–8 November in Harrogate.
DALE MEDALLIST
Professor Andrew Hattersley, Exeter
JUBILEE MEDALLIST
Professor Julia Buckingham, Uxbridge
SOCIETY MEDALLIST
Professor Antonio Vidal-Puig, Cambridge
STARLING MEDALLIST
Professor David Hodson, Birmingham
TRANSATLANTIC MEDALLIST
Professor Teresa Woodruff, Chicago, IL, USA
EUROPEAN MEDALLIST
Professor Marian Joëls, Utrecht, The Netherlands
INTERNATIONAL MEDALLIST
Professor Andrew Arnold, Farmington, CT, USA
NOMINATE OUR MEDAL WINNERS FOR 2018
Seven medals are awarded by the Society every year. We would like to hear who you feel should be recognised for their contribution to the field.
All nominations for 2018 medallists will be considered for a shortlist by the Nominations Committee before the final selection is approved by Council.
For details of the medal remits and how to nominate, visit our awards section.
Deadline for nominations: 16 June 2017
NOMINATE A NURSE
The Society's Endocrine Nurse Award recognises endocrine nurses who have demonstrated innovative and successful nurse-led initiatives to advance best practice in research, education or patient care.
We congratulate Nikki Kieffer (Leicester), the winner of the inaugural award in 2017.
As a Society member, you can nominate any endocrine nurse who is also a member of the Society and who you feel is worthy of the 2018 award. All nominations will be considered by a panel of members including our Nurse Committee.
You can find further details at in our awards section.
Deadline for nominations: 16 June 2017
---
---