---
Headlines
---

OPPORTUNITIES TO JOIN THE ENDOCRINOLOGIST
We currently have vacancies on the Editorial Board at The Endocrinologist, to be filled in early 2019. If you are a Society member and would like to help showcase the latest thinking in all areas of endocrinology, please apply by emailing media@endocrinology.org for further details.
UPDATES AT YOUR SOCIETY
We welcome Stephanie Baldeweg (London) as our new Clinical Committee Chair and Anne Marland (Oxford) as our new Nurse Committee Chair. Both will take up their posts from 1 January 2019. Our grateful thanks are due to the respective retiring Chairs, Wiebke Arlt and Lisa Shepherd, for all their hard work and dedication.
SOCIETY ENDORSES OBESITY POSITION STATEMENT
The Society concurs with leading experts and has endorsed a new position statement that supports the recognition of obesity as a disease. Read this and other Society position statements at www.endocrinology.org/clinical-practice/society-position-statements.
HELP IMPROVE MEDIA REPORTING
Become a Society Media Ambassador and share your expertise to help improve science and health reporting in the media. Media Ambassadors work alongside the Society's Press Office to provide accurate and responsible media reporting of endocrinology-related topics. Find out more in our free guide at www.endocrinology.org/outreach/public-engagement/opportunities/engaging-with-the-media.
ATTRACTING THE BEST TALENT IN ENDOCRINOLOGY
We can highlight your job vacancies to members, and help you to attract the best candidates from the endocrine community. Email your job adverts to media@endocrinology.org and view current vacancies at www.endocrinology.org/careers/jobs.
ENCOURAGING COLLABORATION
Your Society is sponsoring a symposium focusing on the relationship between stress and the endocrine system at the British Neuroscience Association's Festival of Neuroscience in Dublin, Ireland, on 14‒17 April 2019. Society for Endocrinology members can enjoy reduced registration fees for this partner society event. Find out more at www.bna2019.org.uk.
MEDAL OF HONOUR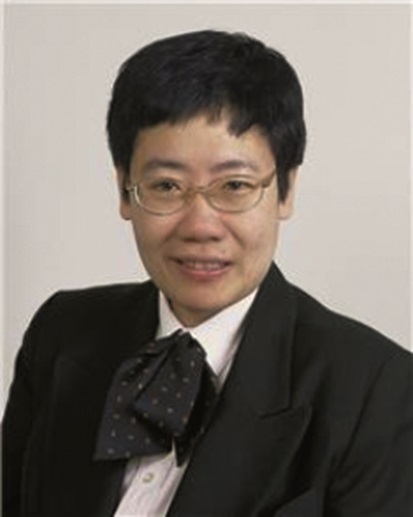 Congratulations to Charis Eng, Chair of Cleveland Clinic's Genomic Medicine Institute and Editor-in-Chief of Endocrine-Related Cancer, who has been awarded the prestigious American Cancer Society's Medal of Honor.
SUCCESS FOR SfE BES 2018
Thanks to everyone who contributed to the success of the recent Society for Endocrinology BES conference in Glasgow. More will follow in the next issue of The Endocrinologist.
WITH THANKS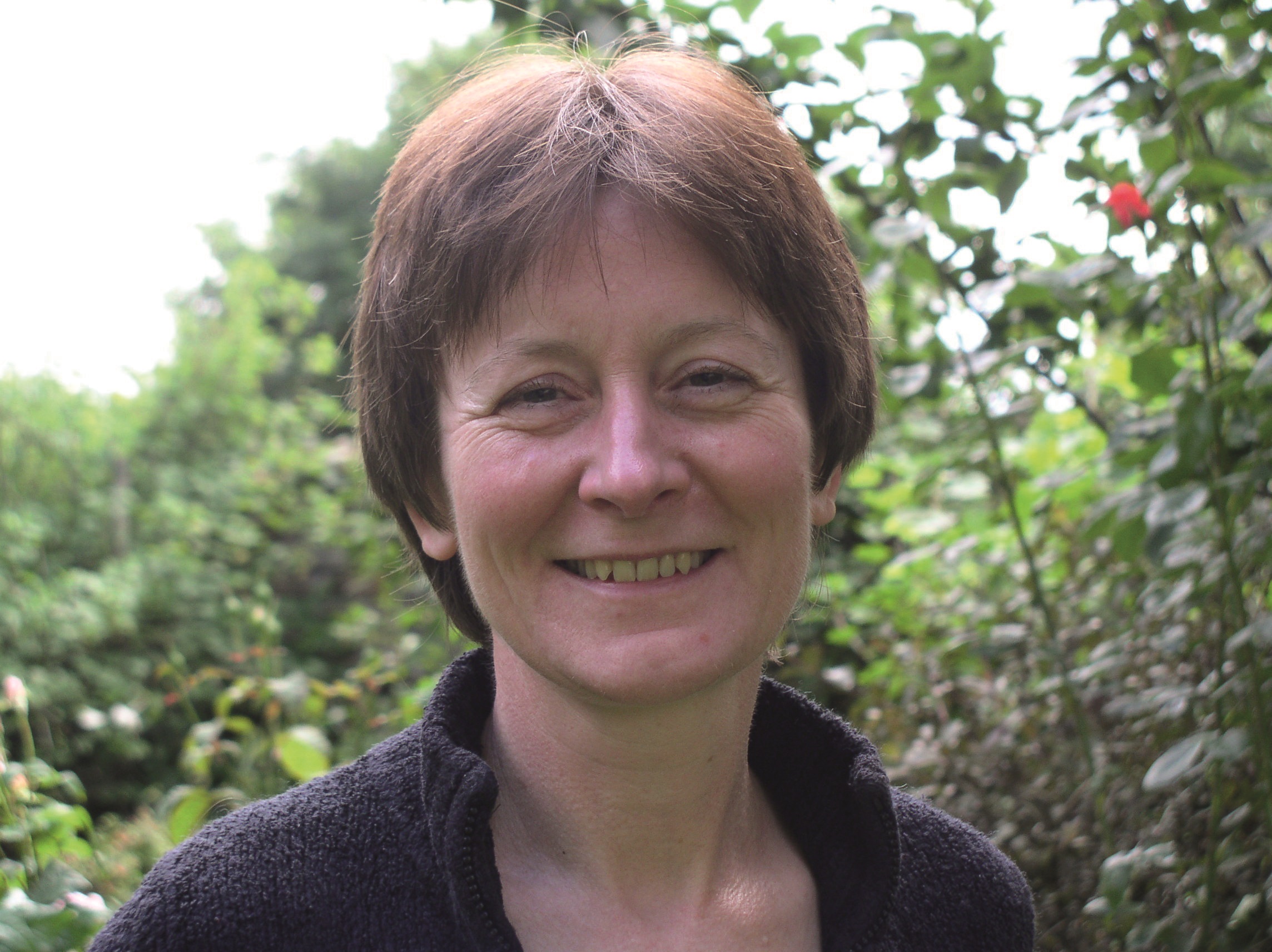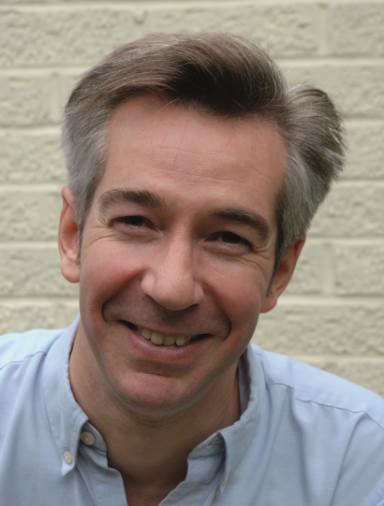 Karen Chapman and Simon Pearce finished their terms of office as Society General Secretary and Programme Secretary, respectively, in November. Our grateful thanks go to both of them for all their hard work and input during their tenure. You can read interviews with their successors in this issue.
WITH REGRET
We are very sorry to announce the death of Professor Vivian HT James, formerly of St Mary's Hospital, London. Professor James served as Treasurer of the Society for Endocrinology and Editor of Endocrine-Related Cancer. An obituary will follow.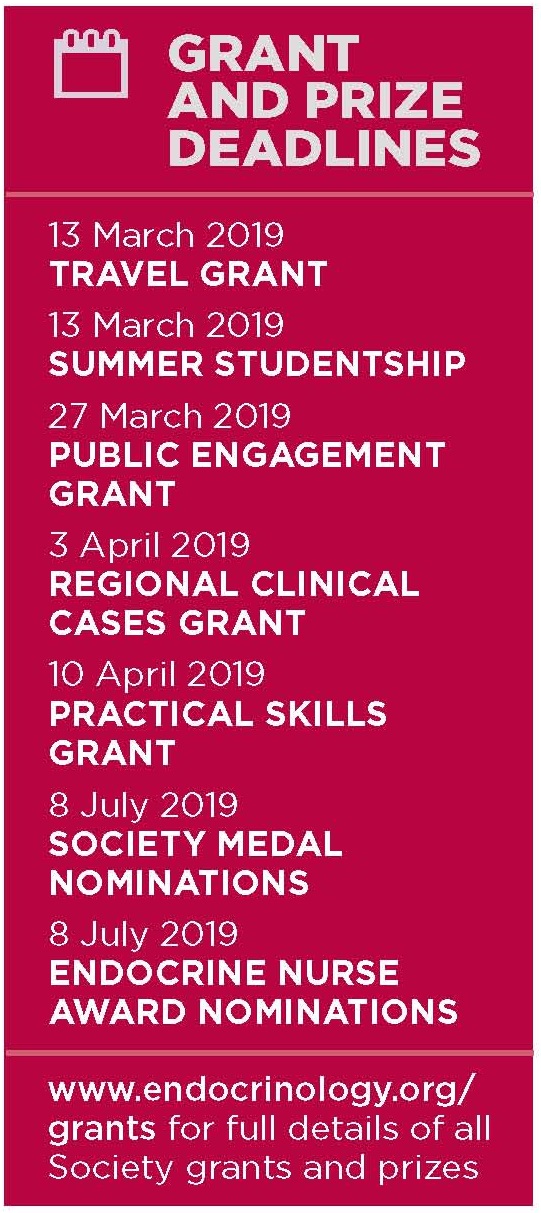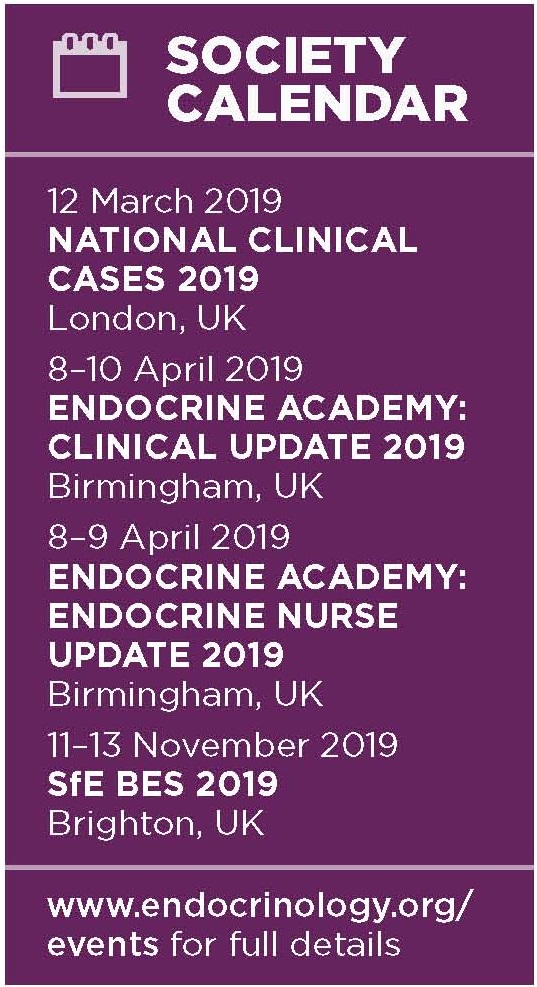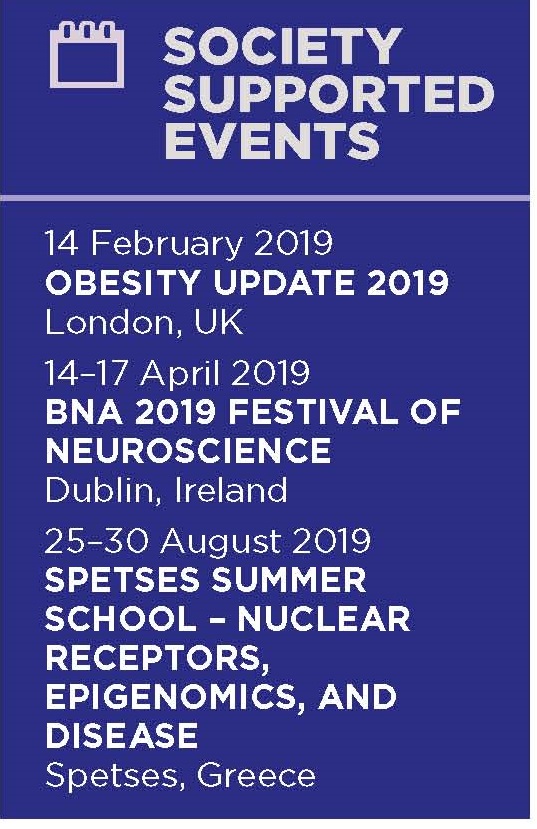 ---
---