---
Your new General Secretary and Programme Secretary
---
An interview with… Eleanor Davies, Society General Secretary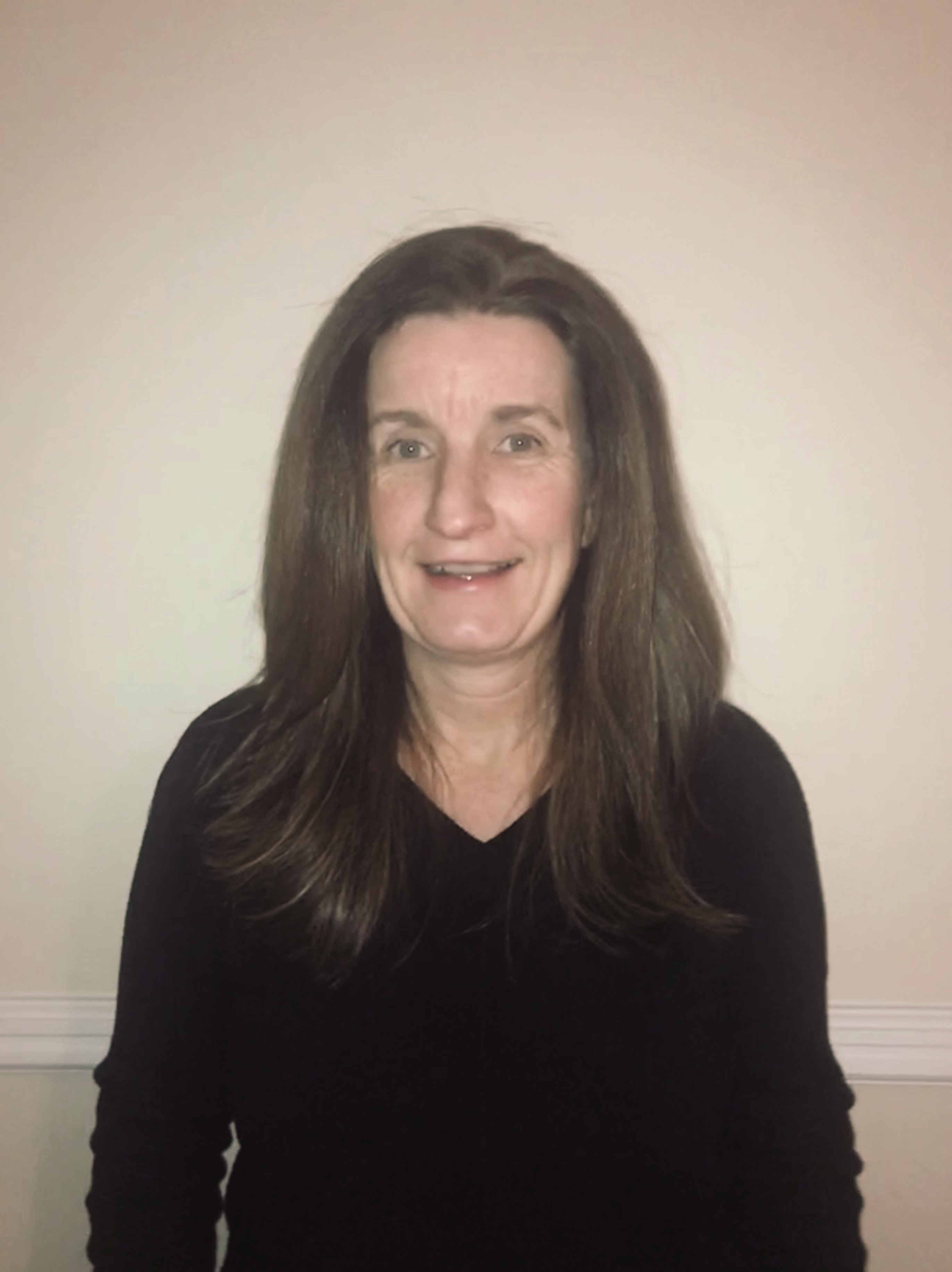 Eleanor Davies is Professor of Molecular Endocrinology at the British Heart Foundation Glasgow Cardiovascular Research Institute. She specialises in translational research into the role of aldosterone in cardiovascular disease. She has previously been a member of the Society's Programme and Science Committees.
WHAT DREW YOU TO BECOME INVOLVED IN ENDOCRINE RESEARCH?
At school I was very keen on languages. I wanted to do chemistry, biology, French and German, but this was impossible to fit into the school timetable, so I chose chemistry, physics and biology. I was interested in the mechanisms of disease and, looking back, I should have applied to do medicine. However, I was squeamish at school, and the thought of anatomy filled me with dread, so I did a degree in biochemistry at the University of Glasgow.
During my final undergraduate year, I applied to do a project on breast cancer but it was oversubscribed. Instead, I was allocated a project with Robert Fraser and Chris Kenyon at the MRC Blood Pressure Unit in Glasgow. It was on the role of calcium ions in steroid production by the adrenal gland. I really enjoyed it and got my first publication, which was a nice bonus. Presenting the work at the Society for Endocrinology BES conference in Leeds was my first introduction to the Society and all things endocrine; I really enjoyed the conference and the diversity of the subject area. My main memory was being introduced to James and Sylvia Tait, who had discovered aldosterone. This obviously made a lasting impression, as I've been working on aldosterone and its role in cardiovascular disease ever since!
WHICH INDIVIDUALS HAVE INSPIRED YOU MOST?
I've been really fortunate to have worked in some great laboratories, with many people who have been extremely supportive of my career. I undertook my PhD in Edinburgh with Brent Williams and Sir Christopher Edwards. After that, I worked in Paris with Eric Clauser and Pierre Corvol, before I returned to Glasgow and worked with John Connell and, once again, with Robert Fraser. All these people have been a great support to me. They have been instrumental in shaping my career and developing my interest in cardiovascular endocrinology. Along the way, I've made some great friends around the globe. This is really the most enjoyable part of my job.
WHAT DO YOU VIEW AS YOUR GREATEST ACHIEVEMENTS SO FAR?
I'm always proud to see my students and postdocs do well and progress in their careers; this is really rewarding.
I'm from a working class background and was the first person in my family to go to university, so I'm pleased to have made it to professor. My Dad asked me at my professorial inauguration lecture, 'Is this quite an important thing?'. It's always good to keep both feet firmly on the ground!
WHAT IS THE BEST THING ABOUT BECOMING GENERAL SECRETARY?
Having been a member of the Society all my working life, and having attended almost all the annual conferences, it's nice to see how the Society has grown and evolved to be the vibrant, successful operation that it is today. I'm very pleased to be involved in shaping the direction and future of the Society, so that it serves our membership and stakeholders in the best way possible.
WHAT WOULD YOU LIKE TO SEE HAPPEN WHILE YOU ARE IN THE ROLE?
I want to promote endocrinology and ensure we attract as many people as possible into our discipline, and into the Society. I'm particularly passionate about supporting our early career researchers and helping them succeed in their chosen career path.
WHAT OBSTACLES FACE US AS ENDOCRINOLOGISTS, AND HOW CAN WE SUPPORT THE FUTURE OF OUR DISCIPLINE?
I think Brexit will present a challenge to the Society, our members and the scientific/clinical community at large, as we rely on scientific collaboration and mobility.
I would like to see a more stable career structure for our basic scientists and greater investment in creating fellowships and tenured posts. Investing in our early career researchers is key to maintaining the future of research in endocrinology.
WHAT ARE YOUR INTERESTS WHEN YOU AREN'T AT WORK?
My daughter has just left home to go to university, so I have a bit more time on my hands. In the last year I've taken up skiing. It's probably not my best idea, so expect to see me in plaster sometime soon! I'm also contemplating taking piano lessons, although I'm not sure I have the patience to learn all the scales.
WHAT WOULD YOU SAY TO SOMEONE STARTING OUT IN ENDOCRINOLOGY?
Enjoy your research and take as many opportunities as you can, go to new places and learn new things. The world is a big place; go and enjoy it!
An interview with… Duncan Bassett, Society Programme Secretary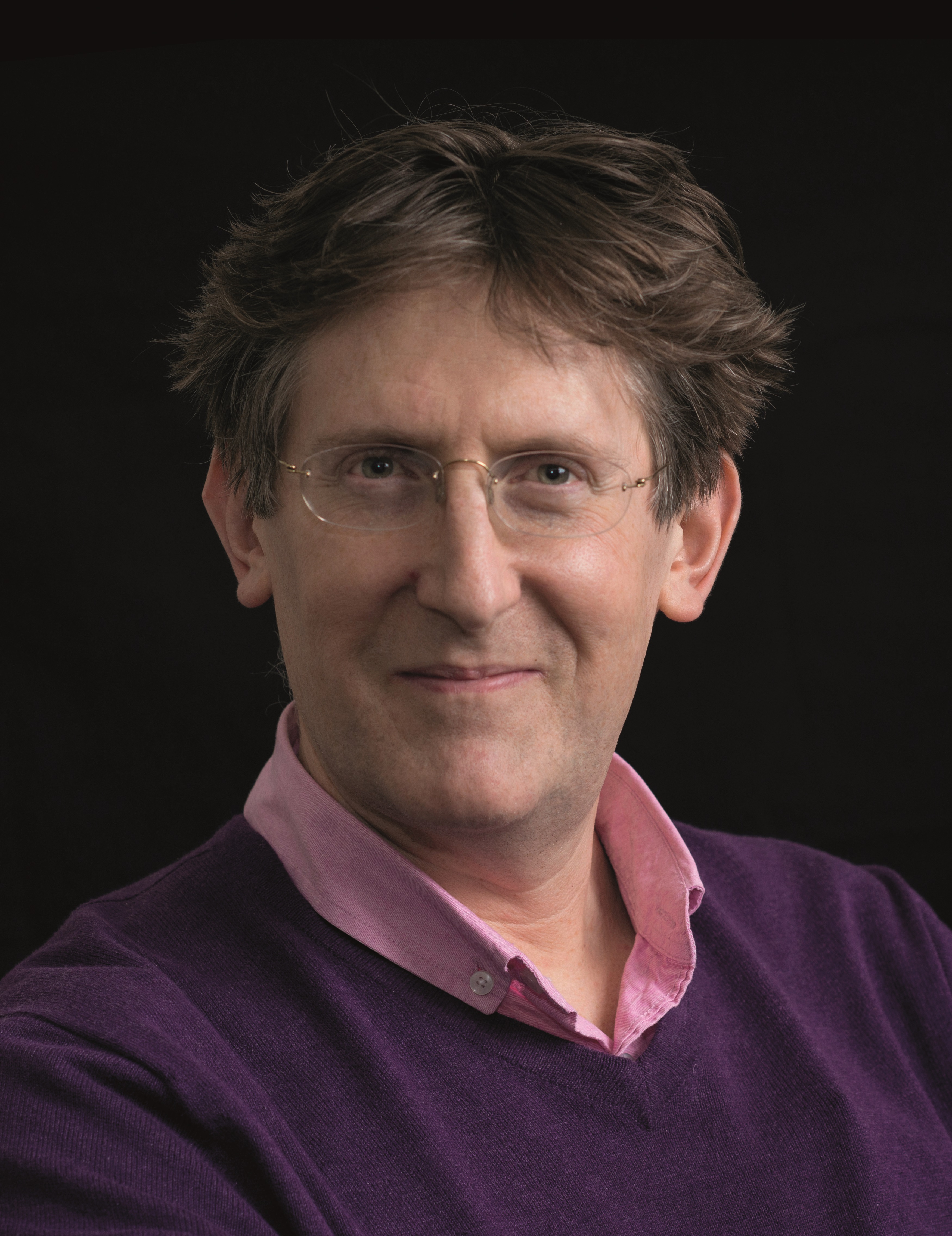 Duncan Bassett is Professor of Endocrinology at Imperial College London and a Consultant Physician at the Academic Health Sciences Centre, where he specialises in metabolic bone disease. He has previous experience as a member of the Society's Programme and Science Committees, and is a former Society Bone and Calcium Endocrine Network convenor.
WHAT INSPIRED YOU TO DO RESEARCH, AND WHY ENDOCRINOLOGY?
Most of all, I enjoy the intellectual freedom of designing, performing and analysing experiments. It's great fun and addictive: once you get started, it is very hard to stop. There are always new questions and challenges to keep me interested.
I first became fascinated with endocrinology when I was a Senior House Officer at the Hammersmith Hospital in London, and I met a family with multiple endocrine neoplasia type 1 (MEN1). It was such a remarkable and complex disease that I knew immediately I wanted to try and understand its pathogenesis.
WHO HAVE BEEN YOUR MENTORS?
David Weatherall was a key influence when I was a clinical student. He encouraged me into laboratory research and, crucially, introduced me to Kay Davies, in whose laboratory I discovered my love of genetics and molecular biology. I will always be grateful to both of them for the opportunities that they gave me. After I specialised in endocrinology, Raj Thakker supervised my PhD on the genetics of MEN1 and was instrumental in helping me to establish a career as a clinical academic.
But, perhaps most importantly, I am grateful to Graham Williams, the current President of the Society, with whom I have worked for 15 years to establish and develop a laboratory focused on the skeletal actions of thyroid hormone and, more recently, the genetic basis of bone and cartilage diseases.
WHAT, SO FAR, ARE YOU MOST PROUD OF IN YOUR CAREER?
There are two current projects which I think will have important benefits for the wider field.
We have generated mice with cell-specific expression of the type 3 deiodinase enzyme, which irreversibly inactivates thyroid hormone. This targeted approach can be used to disrupt tri-iodothyronine (T3) action in a single cell type without the complex confounding effects of altered systemic thyroid status. This has allowed us to determine the cell-specific actions of thyroid hormone in vivo for the first time. This has far-reaching implications for the field and will open up new opportunities to study the role of thyroid hormone in development, metabolism and repair in many different T3 target tissues. In addition, to investigate the genetic basis of osteoporosis and osteoarthritis, and as part of the International Mouse Phenotyping Consortium, we have developed rapid-throughput bone and joint phenotyping platforms. To date, we have phenotyped nearly 1000 knockout lines, identifying many new genes involved in bone mass and strength, and functionally annotating the most recent UK Biobank genome-wide association studies. These studies will inevitably lead to better patient diagnosis and care in the future.
WHAT EXCITES YOU MOST ABOUT BEING PROGRAMME SECRETARY?
I'm committed to bringing the best cutting-edge clinical, basic and translational research to the Society for Endocrinology BES conference. I think it is important to highlight major new national and global research initiatives and to present opportunities for these resources, technologies and approaches to be incorporated into endocrinology. I'm also passionate about inspiring the next generation, by demonstrating the breadth and significance of endocrinology in the conference programme.
WHAT DO YOU HOPE TO ACHIEVE DURING YOUR TERM?
I really want to encourage a greater number of higher quality and diverse suggestions for the Society for Endocrinology BES conference programme. I hope to ensure that the programme is even more inclusive, and covers all key interest groups. To this end, I am also keen to strengthen the range of expertise on the Programme Committee, to make sure we have clinical and basic representation from all areas. My focus will be on inviting world-leading speakers from overlapping fields who are pioneering innovation. I think it is important for us as endocrinologists to challenge ourselves, to get out of our comfort zone and to embrace new technologies and approaches. The Society for Endocrinology BES conference is the ideal opportunity to increase exposure to new fields and to highlight new opportunities to advance endocrinology.
WHAT ARE THE BIGGEST CHALLENGES IN ENDOCRINOLOGY, AND HOW MIGHT THEY BE RESOLVED?
I think for endocrinology to survive and prosper as an independent field, it needs to become broader and cross-cutting, encompassing the whole of intercellular signalling. We need to challenge ourselves and look for new long term opportunities to ensure its viability as a discipline.
WHAT DO YOU ENJOY DOING OUTSIDE OF WORK AND ENDOCRINOLOGY?
I'm much too busy for that! When I do have the time, I enjoy cooking, painting, building bikes and cycling in the Surrey hills.
WHAT WORDS OF WISDOM DO YOU HAVE FOR ASPIRING RESEARCHERS?
I always think getting hands-on experience of laboratory research as early as possible is the key. Pursuing a research career today is certainly a challenge and, to be successful, you almost need to feel that you can't live without it. This means you need to love laboratory life and find a subject that really fascinates and excites you. It is the passion that will sustain you through the hard times and will come across in grant applications and interviews, helping you to get funded. Finally, it is really important to identify someone who will help you during your early career. We have all had difficult moments in our careers where such support, advice and guidance have been invaluable, especially in terms of new opportunities, collaborations and funding.
---
---