---
Farewell Julie! The end of an era
---
We recently bid a sad farewell to one of our longest standing employees, Julie Cragg, who has now retired. Julie worked for the Society for over 25 years in a number of roles, and has contributed enormously to its success.
She saw the Society grow and develop over the years, and her experience and witty personality will be sorely missed by all. We wish her all the best in her retirement and would like to say a final, huge, thank you for all her hard work.
In this interview, Julie shares some of her experiences over 25 years at our Society.
HOW DID YOU START WORKING AT THE SOCIETY?
Many years ago, I worked as a medical secretary for an orthopaedic consultant, followed by some time spent at home as a full-time mum. I first started working for the Society as a temp on a 2-week assignment. Even as a temp, I realised that working for the Society was something very special, so I was over the moon when I received a phone call asking if I would be interested in a permanent role. So, 25 years ago, I started as an admin assistant working closely with Janet Crompton and Amanda Sherwood, with Chief Executive, Sue Thorn.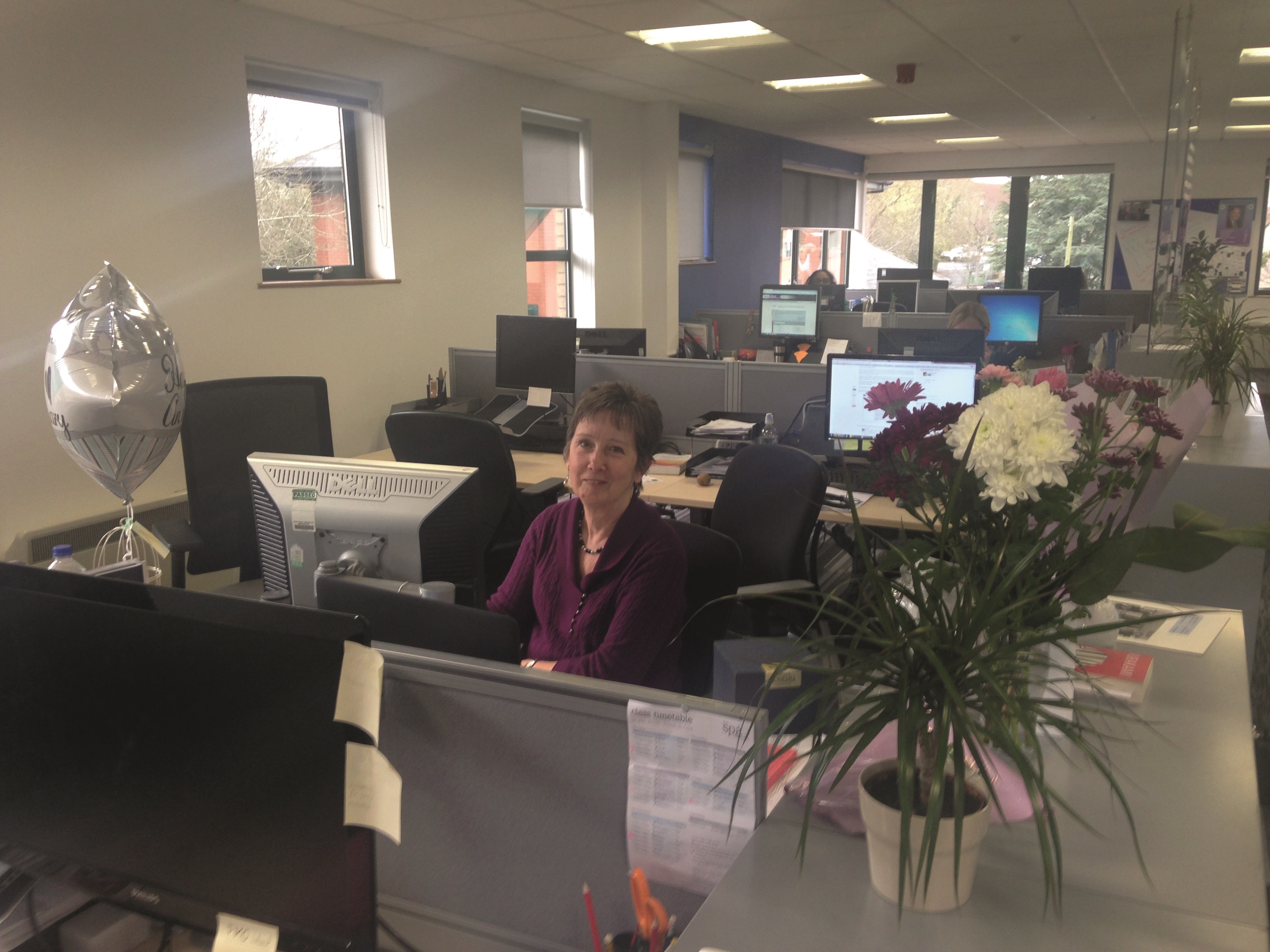 WHAT DID YOU ENJOY MOST?
It has to be helping the inspiring people who devote themselves to looking after patients and who research endocrine conditions. When asked, as a small child, what I would like to do when I grew up, I always said I wanted to be a doctor. Sadly, that didn't happen for several reasons, so my work ethic has always been to do my best to support those on the front line. Simply put, the Society is like my second family. I have worked with many members and made so many friends over the years.
HOW HAS THE SOCIETY CHANGED OVER THE LAST 25 YEARS?
Well, suffice to say, it has changed a fair bit! When I first started, there were only seven of us; now our organisation has over 80 employees. About a year after I started, we were able to gain access to the internet via one computer in the office, which belonged to the Chief Executive's PA. You had to commandeer her computer and use a dial-up modem, which sang you a happy tune followed by a series of buzzes, whirrs and general electronic babble.
It has never ceased to amaze me how far we have come since those times, when your only way of communicating was by post, fax or phone, and communication with far-flung places took days.
Abstracts for the Society's meetings were received as hard copy by post, accompanied by five photocopies. The entire abstract selection process and author notification process was again handled by post, which meant laying out 500 different piles of abstracts all over the office floor. Luckily, there was just room to do this − provided no-one wanted to walk across the office… Now it happens at the touch of a button.
The major growth in office staff happened when Bioscientifica was established, necessitating three different offices over the last 25 years.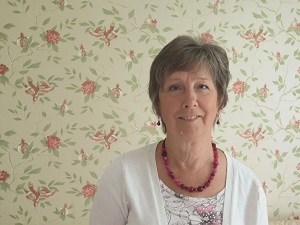 WHAT DO YOU HOPE THE FUTURE HOLDS FOR THE SOCIETY?
I hope that the Society continues to thrive and to expand its activities. I hope that Bioscientifica's business plans come to fruition, because that is where the Society derives its Gift Aid that financially supports all the activities for members, patient groups and the general public.
WHAT HAS BEEN YOUR ROLE AT THE SOCIETY?
I have held several roles over the years but, 3 years ago, I became Society Governance Manager, after the Society Engagement Team was restructured. That role included many things but, essentially, I focused on ensuring that we didn't contravene the Articles of Association or Byelaws, as well as managing the membership of 11 committees.
I was directly responsible for three of those committees – the Council of Management, the Officers' Sub-Committee and the Nominations Committee – and for the AGM. On these, I worked very closely with Ian Russell (Chief Executive) and with Laura Udakis (Director of Membership Engagement). I was also involved in managing the Society's prizes, awards and medals.
Before that, I was Society Services Manager. As well as some of the above, this entailed managing the Society's grant and membership processes.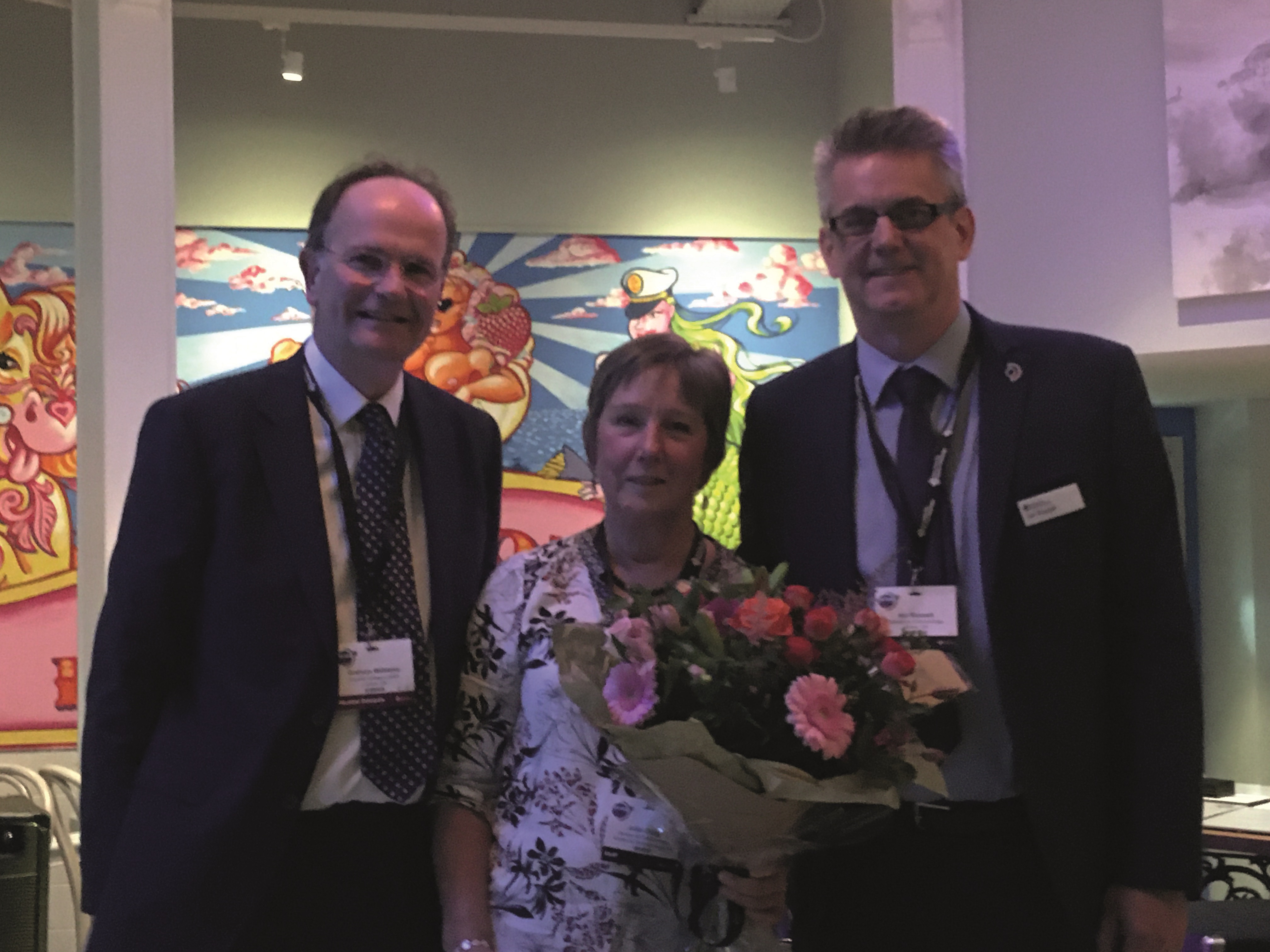 WHAT WILL YOU MISS THE MOST?
I will miss everyone very much. I will miss the camaraderie of being able to go to Society events, to meet and talk with members. I will miss my colleagues in the office, particularly those in the Society Engagement Team. On the plus side, I will have time to garden all day long, every day, if I want to, and am so lucky to have that space, particularly at the moment (at the time of this interview we are all in lockdown). I sincerely hope that things will improve soon and I will be able to go and do the things that I had planned.
WHAT ADVICE WOULD YOU GIVE TO YOLANDA, THE 'NEW YOU'?
I hope Yolanda enjoys the role as much as I have done. Never forget that everything that members do for the Society is on top of their extremely demanding 'day jobs'. In all your dealings with members, put yourself in their shoes, and always think about what would make their lives easier when planning your actions and communications.
AND FINALLY…
On a personal note, I have grown as a person and done some really amazing things in my time, which I could never have imagined doing. And this, from someone who never really knew what she wanted to do, is pretty good.
I wish you all and the Society the very best for the future. I look forward to keeping in touch via my Honorary Membership, which Council very kindly bestowed upon me, so I can come to the SfE BES conference if I want to. It has been a great honour: au revoir!
---
---