The Society wishes to acknowledge and thank its partners and sponsors.
Society Partners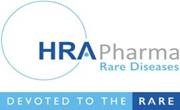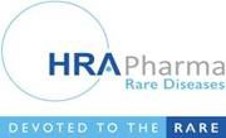 By partnering with your extraordinary community, HRA Pharma Rare Diseases has a personal commitment to playing our part in tackling current challenges, reducing the time to accurate diagnosis, enabling global access to treatment and optimising long-term management.
We share your purpose: to improve quality of life and the experience of care for families affected by rare diseases.
For more information on HRA Pharma Rare Diseases please email med.info.uk@hra-pharma.com or telephone 0800 917 9548.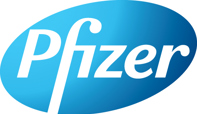 Pfizer is the world's largest research-based pharmaceutical company. Our goal is to discover, develop, manufacture and deliver quality, effective prescription medicines to treat and help prevent disease.
Pfizer has an excellent heritage in endocrinology and remains highly committed to its endocrine product portfolio. The company is an industry-leader in long term surveillance studies in endocrinology and has an active Investigator-Initiated Research program supporting advances in medical and scientific knowledge.
For more information on Pfizer, visit our website at www.pfizer.co.uk/.
Gold Sponsors

Ipsen is a global specialty driven pharmaceutical company with a significant presence in consumer healthcare. Ipsen sells more than 20 drugs in over 115 countries, with a direct commercial presence in over 30 countries worldwide. The Group has more than 4,900 employees all over the world.

Ipsen's ambition is to become a leader in specialty healthcare solutions for targeted debilitating diseases. Its field of expertise covers oncology, neurosciences and endocrinology (adult & paediatric).

Ipsen's commitment to oncology is exemplified through its growing portfolio of key therapies improving the care of patients suffering neuro-endocrine tumours, prostate cancer, bladder cancer and renal cancer. Ipsen also has a significant presence in primary care.

The Ipsen Group has an active policy of partnerships. Ipsen's R&D is focused on its innovative and differentiated technological platforms, peptides and toxins, located in the heart of the leading biotechnological and life sciences hubs.
For more information visit www.ipsen.co.uk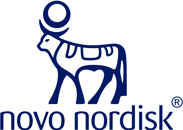 Novo Nordisk is a global healthcare company with more than 95 years of innovation and leadership in diabetes care. This heritage has given us experience and capabilities that also enable us to help people defeat obesity, haemophilia, growth disorders and other serious chronic diseases. Headquartered in Denmark, Novo Nordisk employs approximately 41,600 people in 80 countries and markets its products in more than 170 countries. For more information, visit www.novonordisk.com.