---
Winner of the inaugural Endocrine Nurse Award
---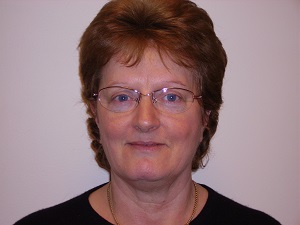 The Society's new Endocrine Nurse Award aims to recognise individuals who have demonstrated innovative and successful nurse-led initiatives in the endocrine field that have advanced best practice in research, education or patient care.
We are delighted to announce that the winner of the inaugural Award is Veronica (Nikki) Kieffer, Endocrine Nurse Specialist at Leicester Royal Infirmary. Nikki has been chosen for the Award due to her leadership of a project to develop the Competency Framework for Adult Endocrine Nursing. Despite strong competition, the judging panel were nearly unanimous in their recommendation of Nikki for the Award.
"Leading the team in developing this unique and valuable tool for adult endocrine nurses was an exciting and rewarding experience, which has seen my 'vision for the future' become a reality," said Nikki.
QUOTES FROM THE JUDGES:
"The Competency Framework for Adult Endocrine Nursing, under the leadership of the candidate, has been recognised and implemented both nationally and internationally with formal publication."
"[The Framework has] … given clear direction as to how endocrine nurses should progress their clinical skills from novice to expert. It is the most significant development in endocrine nursing in the last 5 years."
"Ms Kieffer has clearly developed endocrine services locally, but has extended her promotion of endocrine nursing at a national and international level to define the role of an endocrine nurse, and establish competencies. This work has crossed boundaries, leading to international collaboration of endocrine nurses."
The Framework, focusing on core knowledge, skills and interventions that are specific to nurses working as adult endocrine nurses, has been published to enhance clinical care received by adults with an endocrine disorder. Nikki was instrumental in its development, and has worked extremely hard to ensure that the 2nd Edition, published in 2015, incorporated four new competencies. The award will be presented to Nikki after the Endocrine Nurse Award Lecture, which will take place during Endocrine Nurse Update in March 2017 in Birmingham.
If you have a nurse colleague whom you would like to nominate for the 2018 Endocrine Nurse Award, applications are now open until 16 June 2017.
---
---