---
New Society grant for endocrine nurses
---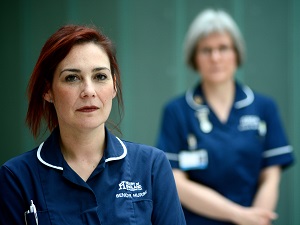 The Society for Endocrinology is delighted to announce the launch of a new grant for its Nurse Members.
The new Endocrine Nurse Grant will support nurses who seek funding for a research or audit project to enhance nursing/clinical practice, or those who wish to produce preliminary data as part of a full application for a competitive doctoral research fellowship at the start of a PhD programme.
There will be two deadlines per year: 27 May and 27 November, commencing November 2017. Up to £5,000 will be available at each deadline.
More details are available in the Grants and Awards section of our website. 
Developed by the Society's Nurse Committee, this grant will enhance the profile of those within the nursing profession, and will provide an additional member benefit by extending the Society's grants portfolio.
'The launch of this grant provides an excellent opportunity for nurses working in endocrinology to undertake a piece of research or audit. This will fundamentally not only improve practice and positively impact upon patient care, but enhance the nurses' professional profile.' Lisa Shepherd, Chair, Nurse Committee
---
---