---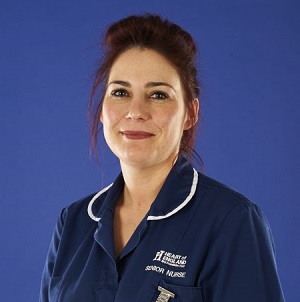 ---
The autumn issue of The Endocrinologist always reminds me that the Society for Endocrinology BES conference is just around the corner. This is always a great opportunity to meet up with colleagues and friends, old and new. It also encompasses all that networking is about: sharing knowledge, experience and ideas to improve clinical practice and thereby enhance patient care.
Maria Ravelo's article describes her journey since being appointed as an endocrine specialist nurse. Her pathway into endocrine nursing probably sounds familiar to most endocrine nurses. It can seem daunting in the beginning, often working alone and appointed to develop a new nursing service. However, Maria demonstrates that there is always help out there, as she shares with us a great example of the benefits of networking. Her visits to other endocrine centres enhanced her learning and knowledge through such experience. The Society for Endocrinology Competency Framework for Adult Endocrine Nursing1 can complement such learning, allowing nurses to identify where they currently fit in practice, and their learning needs and aims for the future.
Patient care also is enriched through research and audit, and I am excited to announce the introduction of the Society for Endocrinology Endocrine Nurse Grant. This is an exciting opportunity not only to build upon evidence-based care, but also to develop nurses' professional profiles. Further details of the grant can be found on this page.
If you have an idea for future articles in The Endocrinologist or programme suggestions please do not hesitate to get in touch. Alternatively, you can meet and talk further with members of the Nurse Committee at SfE BES 2017 in November. I look forward to seeing you there!
Best wishes
Lisa Shepherd, Nurse Committee Chair
REFERENCE
Kieffer V et al. 2015 Endocrine Connections 4 W1–W17.
---
---