---
Headlines
---
BUZZING IN BRIGHTON: GREAT SUCCESS FOR SfE BES 2016

It was great to welcome so many of you to Brighton for this year's Society for Endocrinology BES conference. The event was a resounding success, with 1,100 delegates, 420 abstracts presented, 10 plenary sessions, 12 symposia, 9 'Meet the Expert' gatherings, plus 3 'Futures' and 'Skills' sessions. It was a fitting tribute to the Society's 70 years of support for endocrinologists! You can enjoy a full round up of the highlights in the next edition of The Endocrinologist.
NEW MEMBER BENEFITS FOR 2017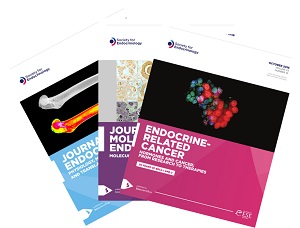 FREE PUBLISHING IN JOE, JME AND ERC
A new Society initiative makes it easier for members to publish in Journal of Endocrinology, Journal of Molecular Endocrinology and Endocrine-Related Cancer.
If a paper's corresponding author is a Society member, we will waive all charges for publishing supplementary data or printing in colour (so long as colour is essential for your results to be understood). Because these journals don't have any page charges, it means you can publish in them completely free of charge, unless you want open access publication or non-essential colour printing.
All you need to do is to provide your Society affiliation when you submit your paper.
Remember, members already benefit from discounted open-access charges when publishing in Endocrine Connections and Endocrinology, Diabetes & Metabolism Case Reports.
DISCOUNTED ESE MEMBERSHIP
All Society for Endocrinology members now benefit from discounted membership for the European Society of Endocrinology.  This is part of ESE's National Affiliated Membership scheme and applies to individuals who are existing ESE members as well as those joining for the first time. For details, including fees and benefits, see www.ese-hormones.org/membership.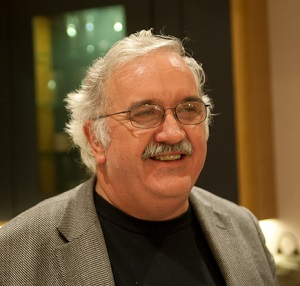 WITH THANKS
Stephen O'Rahilly finished his term of office as President of the Society in November. Our grateful thanks go to him for all his work and input during his tenure. You can read an interview with his successor, Graham Williams, on page 20.
CONGRATULATIONS
Andrew Hattersley (Exeter) has been awarded the European Association for the Study of Diabetes (EASD)–Novo Nordisk Foundation Diabetes Prize for Excellence.
WITH REGRET
We are sorry to announce the death of Isabel Forsyth, who was a Senior Member of the Society, and formerly Head of the Department of Endocrinology and Physiology at the National Institute for Research in Dairying, Reading
SOCIETY CALENDAR
9 January 2017
London
27 January 2017
NATIONAL CLINICAL CASES MEETING
London
20–22 March 2017
Birmingham
20–21 March 2017
Birmingham
SOCIETY SUPPORTED EVENTS
2 February 2017
19TH CLINICOPATHOLOGICAL CONFERENCE ON PITUITARY DISEASE
London
GRANT AND PRIZE DEADLINES
15 December 2016
11 March 2017
31 March 2017
15 April 2017
REGIONAL CLINICAL CASES MEETING GRANTS
17 April 2017
27 May 2017
27 May 2017
31 May 2017
---
---