---
Headlines
---
CONGRATULATIONS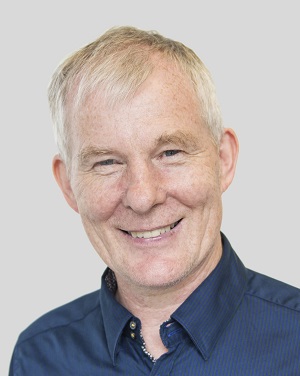 We congratulate Andrew Hattersley, Professor of Molecular Medicine at the University of Exeter, whose work on the genetic causes of diabetes has been recognised by the award of an OBE for services to medical science.
We're honoured that Andrew will give the Dale Medal Lecture entitled 'Diagnostic diabetes: a paradigm shift' at the Society for Endocrinology BES conference on 7 November in Harrogate.
ARE YOU ON ANOTHER SOCIETY'S COMMITTEE? DO YOU HOLD A POSITION IN A FUNDING BODY?
The Society for Endocrinology is interested in identifying people who hold a position on any other societies' committees or have a post within a funding body, particularly those related to collaborative medical research, including National Institute for Health Research Commissioning Committees. If this applies to you, please contact Julie Cragg at members@endocrinology.org.
CLINICAL EXCELLENCE AWARDS: CALL FOR PANEL MEMBERS
The Society seeks new members to join its Clinical Excellence Awards Panel. Panel members work with the Society office to rank applications and write citations. Typically, 12 applications per year are shared amongst 6 panel members.
If you are a Platinum, Gold or A+ Clinical Excellence Award holder who would like to support others who are applying for awards, please contact members@endocrinology.org, marking your email FAO Julie Cragg.
FAREWELL TO RACHEL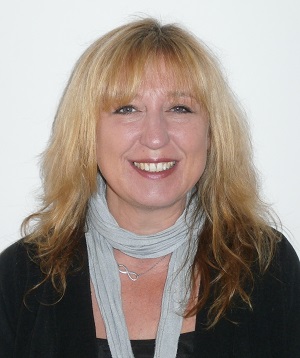 In October, we say farewell to Rachel Evans, who has worked for the Society for nearly 14 years.
For much of this time, she has headed up the Society's Membership & Professional Affairs team and seen many changes take place – not least working with three Chief Executives and six different sets of Officers. She has made a huge contribution to driving the Society onward and upward.
All of this was delivered with sound judgement, inimitable style and her own very special brand of humour.
We will miss her enthusiasm very much and wish her all the very best in her new endeavours.
JOURNAL IMPACT FACTORS
It's been another fantastic year for the Society's journals' impact factors!
Endocrine Connections, our open-access journal, has received a remarkable first impact factor of 2.541 – a testament to the high quality of the published articles and the hard work of the editorial board, including the late Editor-in-Chief, Jens Sandahl Christiansen.
For another year, Journal of Endocrinology's impact factor has continued to increase, reaching 4.706.
Journal of Molecular Endocrinology's impact factor has increased to 3.577, making it the leading journal dedicated to molecular endocrinology.
Endocrine-Related Cancer has received an impressive impact factor of 5.267, its highest since 2003.
Clinical Endocrinology has received a strong impact factor of 3.327.
Our thanks go to the journals' Editorial Boards and publishing team for their commitment and to you for supporting the Society's journals.
UPDATES AT THE ENDOCRINOLOGIST
After 4 years, Jennie Evans is stepping down from her position as Managing Editor of The Endocrinologist. Our grateful thanks to her for all her work and input to the magazine during this time.
We're delighted to welcome Eilidh McGregor as the new Managing Editor and she will take over from the next issue onwards. If you would like to contact Eilidh, please email endocrinologist@endocrinology.org.
SOCIETY CALENDAR
6–8 November 2017
Harrogate
12 March 2018
SfE NATIONAL CLINICAL CASES MEETING
London
16–17 April 2018
Birmingham
16–18 April 2018
Birmingham
16–18 April 2018
Birmingham
SOCIETY SUPPORTED EVENTS
27 February–2 March 2018
NUCLEAR RECEPTORS: NEW ROLES FOR NUCLEAR RECEPTORS IN DEVELOPMENT, HEALTH AND DISEASE
Cancun, Mexico
GRANT AND PRIZE DEADLINES
30 September 2017
31 October 2017
27 November 2017
27 November 2017
27 November 2017
13 December 2017
---
---