---
Headlines
---
UPDATES AT THE ENDOCRINOLOGIST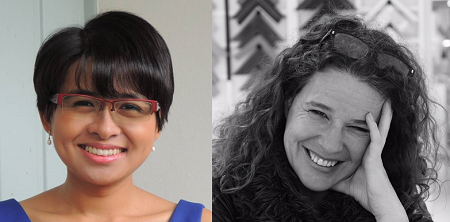 We're delighted to welcome two members to the Editorial Board of The Endocrinologist: Dr Lisa Nicholas (Cambridge) and Dr Helen Simpson (London). Our grateful thanks go to retiring Board members Rosemary Bland and Dominic Cavlan for all their hard work and input over the past 2 years.
The Editorial Board aims to ensure that the views and interests of all Society members are represented in the magazine. If you would like to contact them with your ideas for articles or feedback, please email endocrinologist@endocrinology.org.
COMMITTEE VACANCIES
Would you like to join a Society committee and make a difference? We will have a number of vacancies at the end of this year on the Society's Clinical, Finance, Nurse, Programme, Public Engagement and Science Committees as well as on the Corporate Liaison Board and Early Career Steering Group. You can find more information on our governance webpages. The deadline for nominations is 30 June. Learn more about what it's like to be on a Society committee and why you should apply.
ENDOCRINOLOGY IN RCP SPOTLIGHT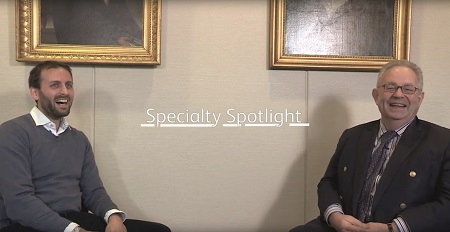 The Royal College of Physicians featured endocrinology and diabetes in their January Specialty Spotlight. Highlighting that it is 'one of the most challenging, rewarding and wide-ranging of the medical specialties', they include a range of resources for trainees who are considering a career in endocrinology and diabetes.
In a video interview, Oxford University's John Wass (Professor of Endocrinology) and Ioannis Spiliotis (Clinical Research Fellow and Honorary Specialty Registrar in Diabetes and Endocrinology) discuss what's involved in working in endocrinology and diabetes and give advice on how to enter the discipline. You can find out more on the RCP website.
OFFICER VACANCIES
The Society's General Secretary Karen Chapman and Programme Secretary Simon Pearce will complete their terms of office at the 2018 AGM. We are therefore seeking their replacements to become officers-elect at the 2017 AGM, before starting their 3-year terms in full office at the 2018 AGM. You can find job descriptions and the responsibilities of trustees on our governance webpages.
Council has nominated Professor Eleanor Davies (Glasgow) for the position of General Secretary and Professor Duncan Bassett (London) for the position of Programme Secretary. If any member wishes to make further nominations by 24 March 2017, please contact members@endocrinology.org for a nomination form.
EARLY CAREER PRIZE LECTURES CALL FOR ABSTRACTS!
Have your work recognised more widely across the endocrine community with the help of these prize lectures, intended to support Clinicians-in-Training and Scientists-in-Training. We are now inviting abstracts for one basic science and one clinical lecture. The winners will each receive an honorarium of £750 and present a 20-minute lecture at the Society for Endocrinology BES conference in November 2017. Full details are available at on our awards webpage. The deadline for entries is 10 April 2017.
WITH REGRET
We are sorry to announce the deaths of Peter Moult, formally of the Whittington Hospital, and Roger Ekins, formally of University College London. Full obituaries will appear in the next issue of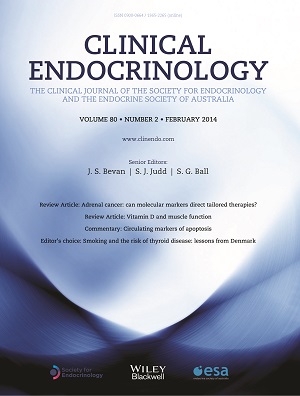 CLINICAL ENDOCRINOLOGY DISCOUNTS AUTHOR PUBLICATION CHARGES
The publishers of the Society's official journal Clinical Endocrinology offer a significant discount on author publication charges to members who wish to publish their papers in the journal using open access.
You will need to enter a code (found in the members' area of the Society for Endocrinology website) when completing the OnlineOpen form on the Wiley site.
CLINICAL EXCELLENCE AWARDS
The Society successfully supported several members in this awards process last year and we will again be offering support to those of you who wish to apply for an award in 2017. You will find details on our website once they have been announced by the Advisory Committee on Clinical Excellence Awards.
SfE BES 2016 ONLINE
A selection of sessions from the 2016 SfE BES conference are now available to view online via the Society's website. These include plenary lectures from names such as Steve Bloom, Jason Carroll and Tim Korevaar, and futures sessions providing insight and tips on how to progress your endocrine career. You can also watch our very popular topical debate between Karim Meeran and Stafford Lightman on whether prednisolone should be the first line of treatment for glucocorticoid replacement in adrenal insufficiency. Visit our careers section to find out more and subscribe to our YouTube channel.
COULD YOU BE A STUDENT AMBASSADOR?
Are you a Student or pre-PhD Scientist-inTraining member? Would you like to promote awareness of endocrinology throughout your institution? If so, join our Student Ambassadors scheme to act as a voice for your fellow students and help advance awareness of endocrinology. Full details of the initiative, along with an application form, are available on the careers section of our website.
MEMBERSHIP RENEWAL
Have you renewed your membership for 2017? If not, it will lapse at the end of March and you will no longer be a member of the Society, which will affect your eligibility for any grants. Renew online now.
SOCIETY CALENDAR
20–22 March 2017
Birmingham
20–21 March 2017
Birmingham
6–8 November 2017
Harrogate
SOCIETY SUPPORTED EVENTS
27 August–1 September 2017
NUCLEAR RECEPTORS & EPIGENETIC CHANGES IN DISEASE & AGEING
Spetses, Greece
29 August–2 September 2017
22ND WORLD CONGRESS OF THE INTERNATIONAL FEDERATION FOR THE SURGERY OF OBESITY & METABOLIC DISORDERS
London
GRANT AND PRIZE DEADLINES
11 March 2017
15 March 2017
31 March 2017
10 April 2017
15 April 2017
REGIONAL CLINICAL CASES MEETING GRANTS
17 April 2017
8 May–31 July 2017
27 May 2017
27 May 2017
31 May 2017
THEMED SCIENTIFIC MEETING GRANT
14 June–12 July 2017
UNDERGRADUATE ACHIEVEMENT AWARDS
16 June 2017
16 June 2017
---
---