---
Celebrating female pioneers in reproduction
---
Lois Salamonsen, Head of the Endometrial Remodelling Laboratory at the Hudson Institute and Adjunct Professor at Monash University, Clayton, Vic., Australia, is a contributor to Reproduction's special issue on female pioneers in the field. Reproduction is published by Bioscientifica, the Society's wholly owned commercial subsidiary, which redistributes its profits to the Society. Here, Lois tells us her perspective.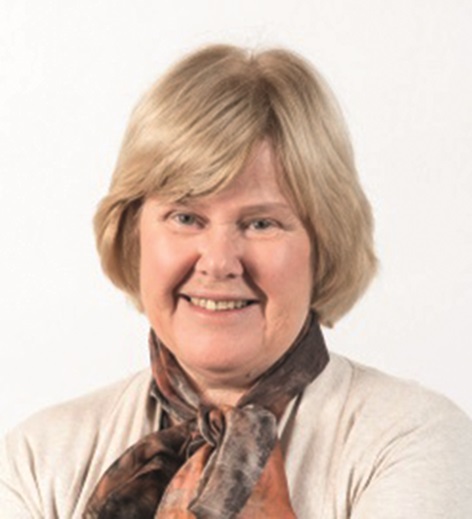 DO YOU HAVE A FEMALE ROLE MODEL IN SCIENCE?
Very early in my career, a wonderful scientist, Glen Metcalf, showed me that it was possible for women to have a meaningful career in science, even with a family. She had so much enthusiasm for science, it was infectious. One of her important findings was the wild variation in progesterone levels as women approach the menopause.
WHAT WERE THE OBSTACLES YOU HAD TO OVERCOME IN RESEARCH?
Obstacles for me were really all about being female. I didn't do medicine because I was female. Only 5% of each class was female and they were given 'a hell of a time' by the all-male team of lecturers. Likewise, after I obtained a first class honours degree in biochemistry, topping the class, I was not invited to do a PhD: that was only for the males. This was before the time of 'women's liberation' so I only started my PhD when I was 40, with two young children and a very supportive husband.
WHAT CHANGES WOULD MAKE SCIENCE MORE ATTRACTIVE TO WOMEN?
Women now have wonderful female role models and are at least equivalent to males in their performance. However, we have not yet overcome 'male dominance'. One thing I have tried to do is to influence the selection of women for important lectures: this is much improved in reproductive sciences, but we still have a way to go. It is also important that our funding bodies, awards committees, etc., acknowledge the full impact of having children on women's opportunities. Not only do they need maternity leave, but, in most instances, the burden of childcare still falls on women.

---
---