---
Headlines
---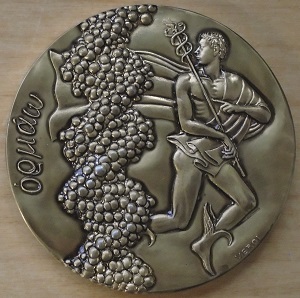 CALL FOR MEDAL NOMINATIONS CLOSING SOON
Recognising excellence in endocrinology: nominations for recipients of the Society's seven medals must be submitted by 16 June.
Full details and the nomination forms can be found in the Grants & Awards section of our website.
YOUR LAST CHANCE TO NOMINATE NEW COMMITTEE MEMBERS
Don't forget! Vacancies are arising at the end of the year on the following Society committees:
Clinical
Nurse
Programme
Public Engagement Science
Early Career Steering Group
Corporate Liaison Board
Send your nomination forms to the Society office by 30 June. Full details and forms can be found on our website.
NEW ENDOCRINE NETWORK CONVENORS NEEDED
We are seeking applications for new convenors for two of our Endocrine Networks. Duncan Bassett is stepping down as Clinical Convenor of the Bone and Calcium Network, and Eleanor Davies is finishing her role as the Science Convenor for the Adrenal and Cardiovascular Network. We thank them both for their contributions to our work.
Nominations from Network members are sought for both posts. The roles will commence in November 2017, for a period of 4 years. The deadline for nominations is 30 September 2017. Find out more on our website.
CONGRATULATIONS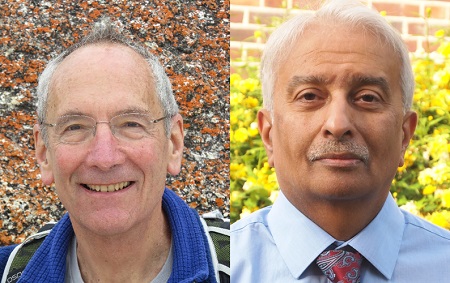 We congratulate Society members Stafford Lightman (Bristol) and Krishna Chatterjee (Cambridge), who have recently been elected as Fellows of the Royal Society for their outstanding contributions to science. Professor Lightman was elected for his work on the hypothalamic-pituitary-adrenal axis, which has fundamentally changed our understanding of 24-hour body clock control. Professor Chatterjee was recognised for his discoveries of genetic disorders of thyroid gland formation, regulation of hormone synthesis and hormone action, which have advanced our knowledge of thyroid function.
We also congratulate Society members Jason Carroll (Cambridge) and Brian Walker (Edinburgh), who have been elected as Fellows of the Academy of Medical Sciences, in recognition of their contributions to biomedical and health research, the generation of new knowledge in medical sciences and its translation into benefits to society.
WITH REGRET
Society member Stephen Jeffcoate, former Professor of Biochemical Endocrinology at Chelsea Hospital for Women, London (1975–1986), and Head of the Endocrinology Division of the National Institute for Biological Standards and Control, South Mimms (1986–1993), died unexpectedly on the Isle of Man on 31 March 2017 at the age of 77. A full obituary will follow in our next issue.
FOND FAREWELL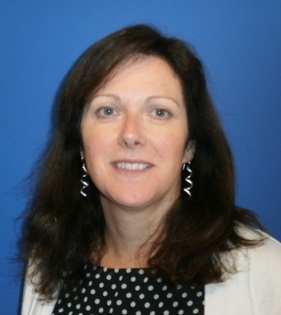 The Society has bid a fond farewell to Debbie Willis of our Professional Affairs Team.
Debbie began work with the Society in 2002 on a freelance basis. She joined the staff in 2009, initially as Professional Affairs Officer, before progressing to Policy and Professional Affairs Manager. As many of you will know, she has made a huge contribution to our work, in particular through her work with our Clinical Committee, and leading our research and audit projects and policy work.
Debbie left in March to take up a new position with the Medical Research Council as Board Manager. We wish her all the best.
SOCIETY CALENDAR
6–8 November 2017
Harrogate
12 March 2018
SfE NATIONAL CLINICAL CASES MEETING
London
16–18 April 2018
Birmingham
16–17 April 2018
Birmingham
16–18 April 2018
CAREER DEVELOPMENT WORKSHOP
Birmingham
SOCIETY SUPPORTED EVENTS
27 August–1 September 2017
NUCLEAR RECEPTORS & EPIGENETIC CHANGES IN DISEASE & AGEING
Spetses, Greece
29 August–2 September 2017
22ND WORLD CONGRESS OF THE INTERNATIONAL FEDERATION FOR THE SURGERY OF OBESITY & METABOLIC DISORDERS
London
SfE GRANT & PRIZE DEADLINES
15 June 2017
REGIONAL CLINICAL CASES MEETING GRANTS
16 June 2017
16 June 2017
14 June–12 July 2017
UNDERGRADUATE ACHIEVEMENT AWARDS
31 July 2017
15 August 2017
30 September 2017
31 October 2017
27 November 2017
27 November 2017
---
---